Covaxin Phase 3 Data: Bharat Biotech's Covaxin Shows 77.8% Efficacy in Phase 3 Trials | India News
NEW DELHI: Covaxin from Bharat Biotech has been shown to be 77.8% effective in phase 3 trials, sources citing ANI reported.
The Hyderabad-based company had previously submitted the trial data to the Subject Matter Expert Committee (SEC) of the Indian drug regulator.
The expert panel has approved the trial data. The trials were conducted on 25,800 subjects, according to the reports.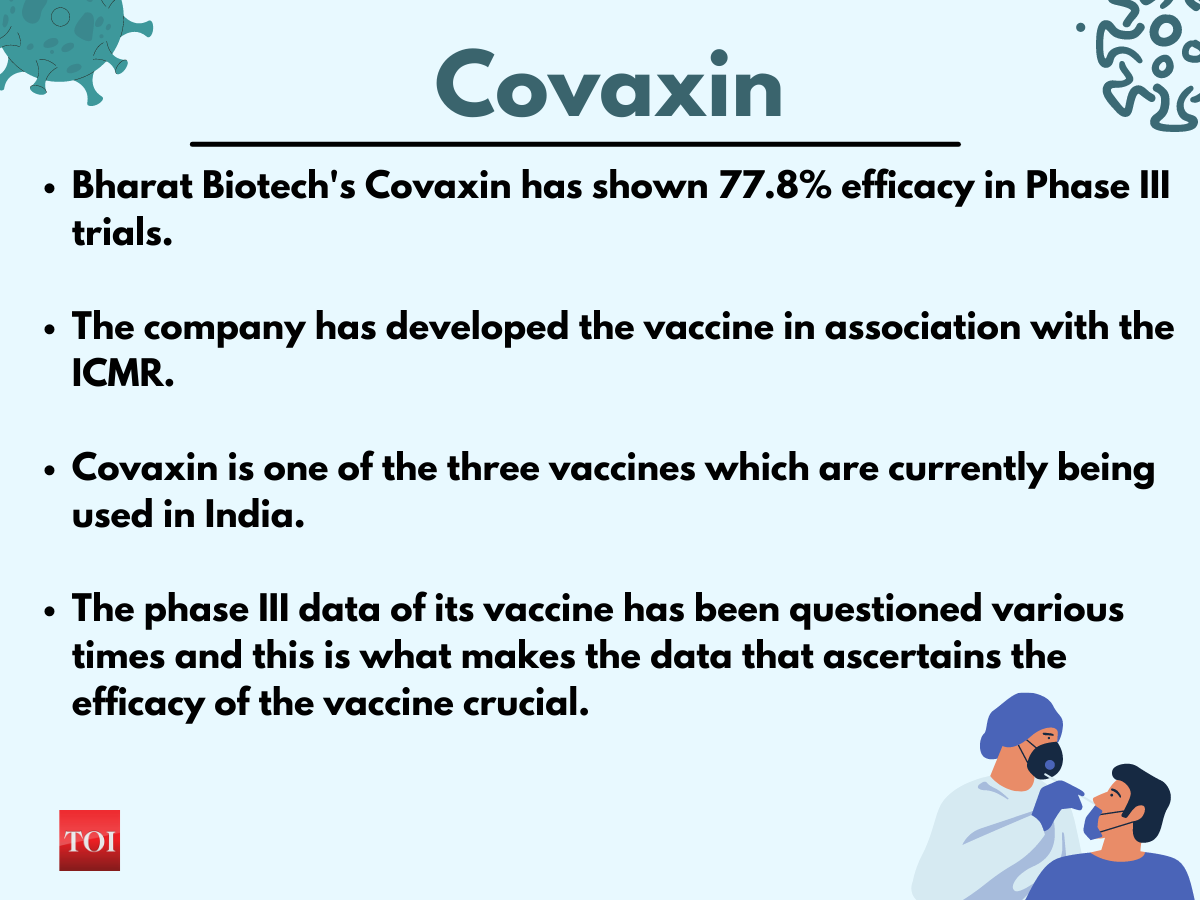 Covaxin, indigenously developed by Bharat Biotech, is one of three vaccines currently in use in India. Covishield, developed by AstraZeneca and manufactured locally by the Serum Institute of India, and Russia's Sputnik V are the other two vaccines that are administered.
The company has developed the vaccine in partnership with the Indian Council for Medical Research (ICMR).