Chirag Paswan to Launch 'Ashirwaad Yatra' from Hajipur | India News
NEW DELHI: In an attempt to gain support for his claim to the Lok Janshakti Party (LJP) chairmanship, Chirag Paswan announced on Sunday the launch of 'ashirwaad yatra' from Hajipur, the constituency that his father and party founder Ram Vilas Paswan, represented in Bihar. . The yatra will begin on July 5.
"When my own people have abandoned me, I will go out in padyatra from Hajipur on July 5. We will do this for two months. We will celebrate my father's birthday on July 5 as we used to celebrate," Chirag said.
The LJP faction led by Chirag Paswan also demanded Bharat Ratna for the founder of the party. With his mother by his side, Chirag said, "He is nothing less than a Kurukshetra when members of my own family abandoned me."
Seeking her mother's blessing, Chirag said, "Now I am not afraid of anyone with the support of my mother and my people. Our doors are always open to everyone."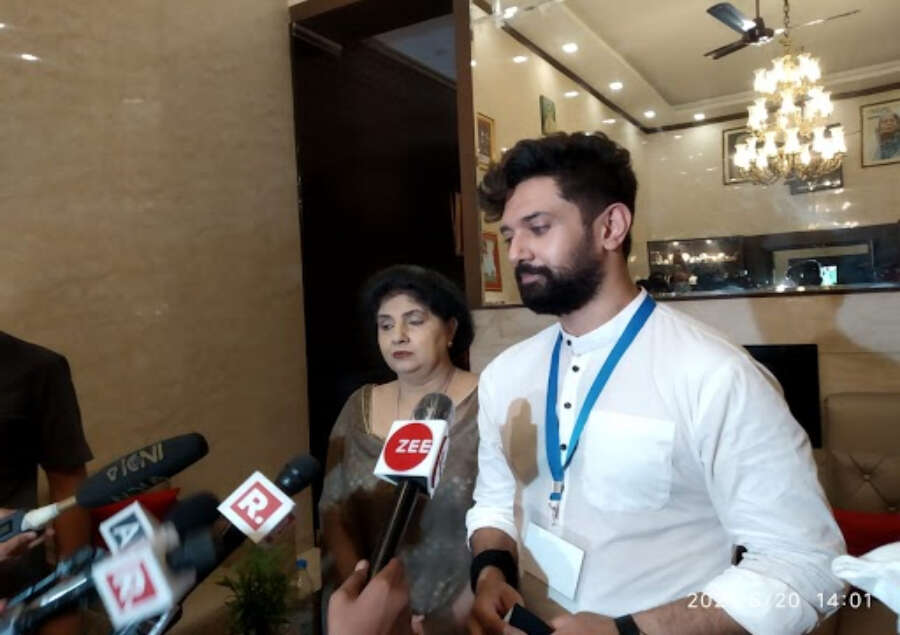 The LJP is currently in the throes of a split when Ram Vilas Paswan's younger brother Pashupati Kumar Paras led a coup against his nephew Chirag Paswan with five of the LJP's six MPs changing allegiance and choosing Paras over Chirag as their party chairman last week.
Paras Recognized as LJP Leader in Lok Sabha; dissolve state committees
Earlier on Sunday, Paras was recognized as the LJP leader in Lok Sabha instead of Chirag Paswan after five of the six-party MPs gave a letter in support.
The LJP faction led by Paras later dissolved the national and state executives and the committees of different cells. The party also announced MPs Chaudhary Mahboob Ali Kaisar and Veena Devi as national vice presidents and MPs Prince Raj and Chandan Singh as national general secretaries.
The Speaker accepted Paras as the LJP floor leader in the lower house.
Paras cites the 'lack of democracy' within the party
On Saturday, the newly elected national president of the LJP, Paras, had said that the president of the Lok Sabha, Om Birla, found his concern about the "lack of democracy" in the party genuine and changed the leadership, replacing Chirag Paswan.
"Yesterday, Chirag Paswan asked the president to review his decision. The president told him that the constitution of the party is different from that of the country and according to the rules, the correct decision has been made," Paras said.
On Thursday, after the LJP rebel faction unopposed Paras as the party's new chairman, Chirag Paswan had said the election was illegal as it was conducted by LJP members who were suspended from the party.
In addition, he had said that he believes that the president of LS, Om Birla Ji, is not aware of the constitution of his party and therefore declared him the leader of the parliamentary party.
The LJP was formed by former Union Minister Ram Vilas Paswan in 2000. Paswan, a heavyweight leader in Bihar politics, passed away in October 2020.
(With inputs from agencies)