India reports more than 1.34 lakh of cases, 2,887 deaths in the last 24 hours | India News
NEW DELHI: Daily new Covid cases continued below 2 lakh for the seventh day in a row. The country reported 1,34,154 new Covid cases and 2,887 deaths on Thursday.
A total of 2,11,499 patients have been discharged in the last 24 hours, bringing India's active case count to 17,13,413.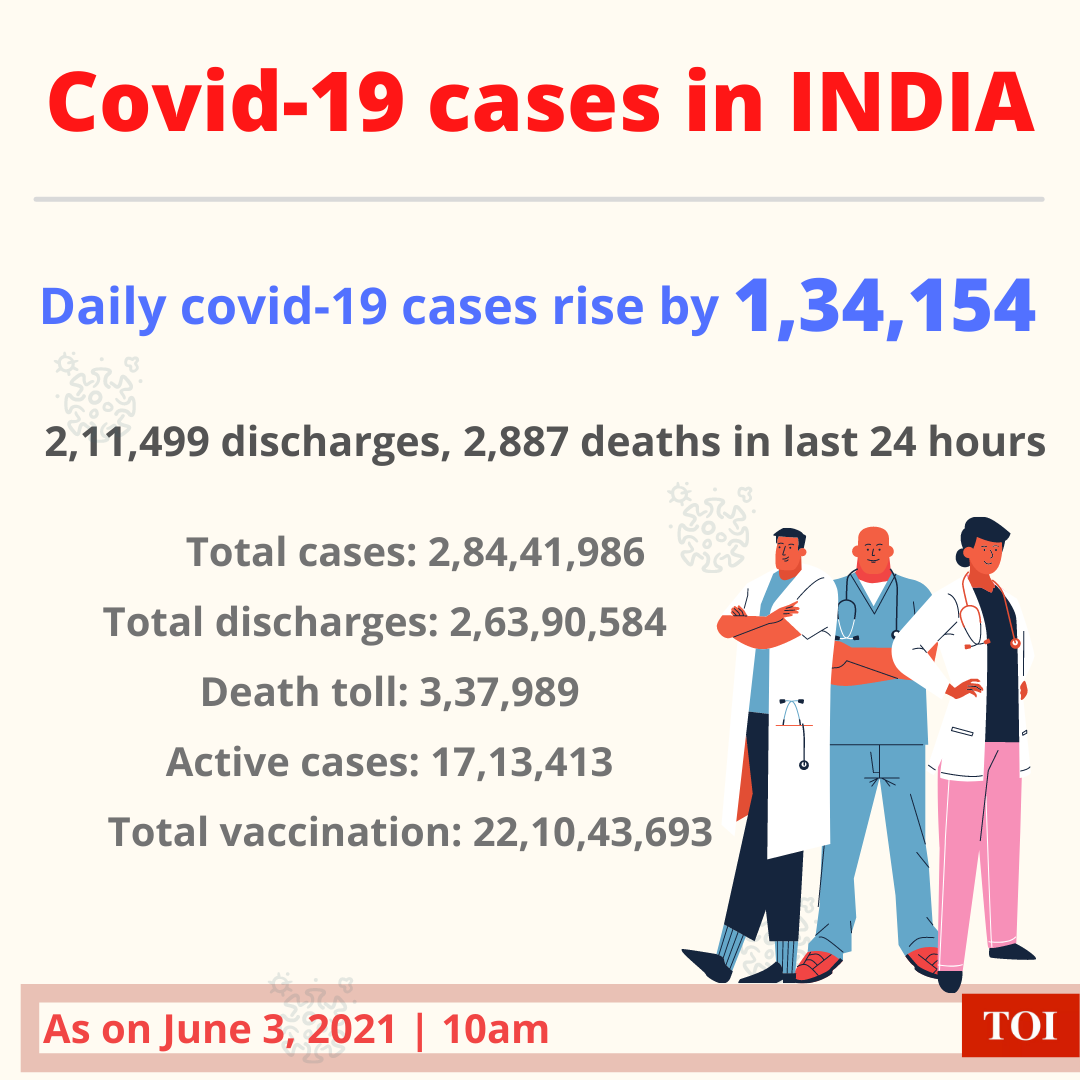 This is the third day in a row that active cases have been below 20 lakh. It is also the 21st consecutive day that recoveries outnumber new infections in the country.
The total number of deaths due to the virus has reached 3,37,989, while so far 2,84,41,986 infections have been reported.
21,59,873 samples were analyzed for Covid-19 in the past 24 hours, the Indian Council for Medical Research (ICMR) said.
India's Covid-19 count had crossed the 20 lakh mark on August 7, 30 lakh on August 23, 40 lakh on September 5, and 50 lakh on September 16. It went from 60 lakh on September 28, 70 lakh on October 11, crossed 80 lakh on October 29, 90 lakh on November 20, and surpassed the one crore mark on December 19. India crossed the grim 2 crore milestone on May 4.