Congress Will Not Prosecute 'Tool Counterfeiting' Case In Delhi | India News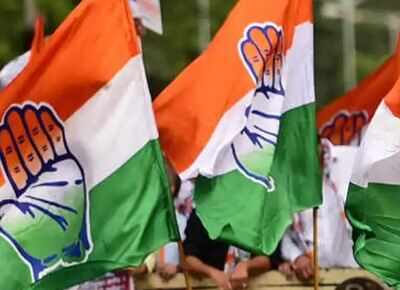 NEW DELHI: Congressional leaders reportedly told Delhi Police that they would not pursue their complaint on the "counterfeit toolkit" issue as a case has already been filed in Chhattisgarh and the investigation is ongoing. Delhi police had not filed an FIR on the complaint filed on May 18.
Congressional leaders Rajeev Gowda and Rohan Gupta filed a complaint with the Delhi Police on May 18 alleging the falsification of an alleged toolkit on behalf of Congress and accusing the BJP leaders led by Sambit Patra of illegality.
Delhi Police issued a notice to AICC officials on May 22.
In response, the congressional duo responded on May 22 that a case had already been started in Chhattisgarh. But the Delhi Police did not take any action, in what appeared to be an allusion to the FIR's failure to submit their complaint. They also reportedly asked the Delhi police to share their findings so far with the Chhattisgarh police investigation.
While the Delhi police report to the Center, there is a congressional government in Chhattisgarh.
FacebookTwitterLinkedinE-mail