NGO / social workers challenge DC's order on supplying oxygen in Srinagar without their consent | India News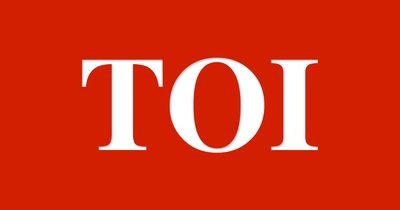 SRINAGAR: The May 6 order from the Srinagar Deputy Commissioner has created a furor among family members of Covid -19 patients, resulting in internal fighting over the oxygen cylinders outside Shri Maharaja Hari Singh Hospital (SMHS) since the last two days.
Private agencies and NGOs have also created a furor over the DC's order to stop oxygen supplies in an emergency. However, officials dismissed the argument and said there were reports of individuals selling the oxygen cylinders on the black market at a very high cost.
However, the director of the Srinagar School of Medicine, Dr. Saima Rashid, ruled out any shortages of medical oxygen in the valley and in hospitals in particular.
"Panic relatives of Covid-19 patients are trying to store oxygen cylinders that are being supplied by private oxygen manufacturing plants in cashmere under the orders of the government. Oxygen cylinders from private manufacturing plants are taken as a complement to oxygen supply of the hospital manufactured by the six floors of the hospital, otherwise we are self-sufficient in oxygen. It is unfortunate that patients' relatives resort to internal fighting over oxygen cylinders to store three to four cylinders for no reason, "said Director Dr. Saima.
Meanwhile, the authorities of Department of Mechanical Engineering (WITH) installed two more oxygen generating units at Shri Maharaja Hari Singh Hospital (SMHS).
Two new 1000 LPM Pressure Swing Adsorption Oxygen Generating Plants have been installed at SMHS Hospital and are in operation now, Medical Superintendent Dr. Kawaljeet singh saying.
Both 1000 LPM capacity oxygen units were connected to the rooms, he said.
He said that after the successful installation and follow-up of the two 1000 LPM pressure swing adsorption oxygen generating plants became functional at SMHS hospital, adding that with the addition of two exchange adsorption oxygen generating plants pressure (PSA) more in SMHS hospital, The total oxygen availability in the hospital has reached 5600 LPM now.
Meanwhile, NGOs and various social workers have challenged the order issued by the Srinagar Dy commissioner asking oxygen manufacturing units within his jurisdiction not to supply any oxygen cylinder to any private society / NGO or private person without the Dy's prior permission. notary.
However, the government official said, the order was issued in the interest of the people in light of reports of black marketing of medical oxygen that had reached the Srinagar deputy commissioner's office.
"However, individuals or NGOs in case of request can register their demand with the nodal officer on the mobile or What application created in the Covid war room, "said the official.
FacebookTwitterLinkedinE-mail