Narada Case: CBI Moves SC Against HC Calcutta Order Allowing House Arrest of TMC Leaders | India News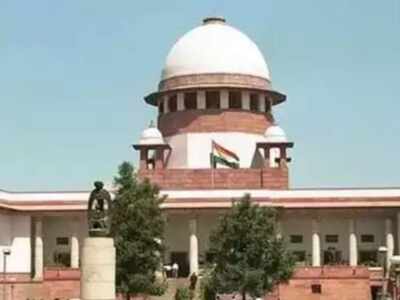 NEW DELHI: The Central Investigation Office (CBI) on Monday filed a Special License Petition (SLP) before the Supreme Court challenging the order of the Calcutta High Court allowing the defendants in the Narada case and the top TMC leaders to be kept under house arrest.
The CBI in its appeal sought postponement of the largest court hearing, set for today before the five-judge tribunal of the Calcutta High Court.
The Calcutta HC, in its previous order, allowed four TMC leaders, including two acting ministers, defendants in the Narada case, to be released on bail and kept under house arrest.
The court approved the address by modifying its previous order suspending bail issued by a special CBI court when the four leaders were arrested.
The court ordered that the two ministers, during their period of house arrest, be able to deal with official files sent to them online and hold meetings via video conferencing.
The four politicians of west bengal The defendants in the case are two acting ministers of the government led by Mamata Banerjee – Firhad Hakim and Subrata Mukherjee – and TMC lawmakers – Madan Mitra and former MLA Sovan Chatterjee.
The Narada case or the sting operation was an undercover investigation conducted by a media outlet that aimed to reveal corruption within the Trinamool Congress (TMC).
Between 2014 and 2016, 'Narada News' founder Mathew Samuel carried out a sting operation on at least 12 TMC leaders and an IPS officer in which they were allegedly seen receiving cash in exchange for extending business favors to a company.
The company called 'Impex Consultancy Solutions' was a fictitious firm created by Samuel to carry out the undercover operation.
While the sting operation began in 2014, it was not released until 2016, prior to the 2016 West Bengal Assembly elections.
The Calcutta High Court in its 2017 order ordered the IWC to carry out a preliminary investigation in the case.
FacebookTwitterLinkedinE-mail