Narada Case: CBI Challenges House Arrest Warrant in South Carolina | India News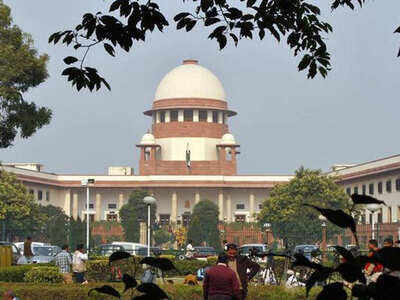 Supreme Court of India (File photo)
NEW DELHI: The CBI moved the Supreme Court Monday claiming that Trinamool Congress workers, led by West Bengal CM Mamata Banerjee, created a massive public order situation to prevent the agency from producing four detainees TMC members before a court of first instance and challenged the decision of the HC of Calcutta allowing the house arrest of the accused of fraud of Narada.
The CBI's special license petition claimed that whether it was the Narada scam or the Saradha scam, the CM had always tried to create situations of public order and recalled how it had launched a violent protest against the arrest of Madan mitra in 2014 and also sat in a dharna when officials had gone to Bidhannagar home of Chief Commissioner Rajeev Kumar for questioning in 2019.
The CBI informed the SC that, given the extremely hostile atmosphere created by the CM and TMC workers, it was practically impossible to carry out a free and fair investigation and trial in the present case. He said that the HC had made a mistake in releasing those arrested from judicial custody and allowing them to be placed under house arrest. It could alter evidence and influence witnesses, he said.
FacebookTwitterLinkedinE-mail