Rehabilitating people displaced by violence in West Bengal: PIL in South Carolina | India News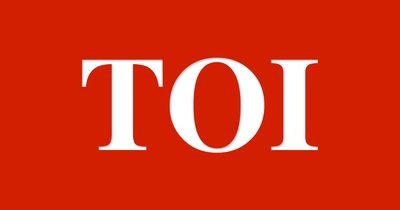 NEW DELHI: The Supreme Court on Friday he agreed to hear next week a PIL presented by social workers and advocates, which has its roots in west bengal, seeking aid and rehabilitation for billions of people displaced from the state due to post-election violence allegedly perpetrated by victorious TMC activists.
Senior lawyer Pinky anand requested an urgent hearing on the PIL of a vacation bank from judges Vineet Saran and BR Gavai tand said that the situation was precarious in the state and that violence has driven thousands of people out of the state living in misery during the pernicious epoch of Covid pandemic. The bank ordered the PIL list next week for its hearing.
Five petitioners led by Arun mukherjee sought direction from the SC to the Union government to fulfill its duties under Article 355 in a situation similar to an emergency prevailing in the state and "protect the state from internal disturbances and ensure that the government in the state takes carried out in accordance with the provisions of this Constitution. "
They asked the CV to constitute a Special investigation team (SIT) to investigate incidents of political violence and selective assassinations in the state, as well as to determine whether the state machinery has been complicit with the perpetrators of violence in these incidents and human rights violations. The SC has already sought the response from West Bengal on another PIL, presented by the relatives of two murdered BJP workers, seeking an SIT / CBI investigation into post-election violence. That PIL is scheduled for hearing on May 25.
The present petitioners said that both the central and state governments should be instructed to provide immediate assistance to internally displaced persons affected by the post-election violence by establishing camps, providing food, medicine, pandemic resources, and making accessible appropriate medical facilities for them in light of the Covid pandemic.
The PIL sought the creation of a Commission of Inquiry by the Center to assess the magnitude and causes of the exodus of people from West Bengal and also order the state government to provide long-term relief to internally displaced persons affected due to the subsequent violence. to the elections. by making provisions for their rehabilitation, compensation for the loss of family members, property, livelihoods, mental and emotional agony.
FacebookTwitterLinkedinE-mail