Center Refuses to Give In, Chilled by Farmers' Demand for Talks | India News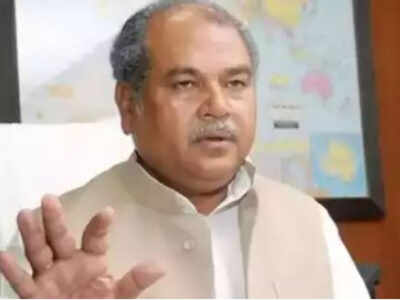 Union Agriculture Minister Narendra Singh Tomar (File photo)
NEW DELHI: The Center does not appear inclined to consider the new demand from farm unions to resume talks unless the government's offer to freeze the implementation of the three farm laws for 18 months or an alternative proposal other than the one is discussed. total elimination of the laws.
"Unions should be positive about our offer or provide us with an alternative to repealing the laws. So far they have not provided any alternative. If they give us an alternative, we will talk, "said Agriculture Minister Narendra Singh. Drink while clarifying the government's position on Saturday.
Tomar's comment comes a day after farmers' unions, mainly from Punjab, Haryana and west UP, wrote to PM Modi seeking your intervention to resume the conversations. The unions warned that if they do not receive a constructive and positive response before May 25, a "further escalation" of their struggle will be announced as of May 26.
The prote-s of the farm will complete six months on May 26, the day that Samyukta Kisan Morcha 'has decided to observe as a' Black Day '.
FacebookTwitterLinkedinE-mail