Pak Cops Thwart Mob Attempt to Lynch Blasphemy Defendant | India News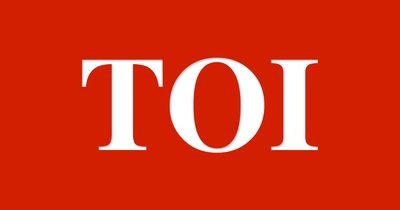 ISLAMABAD: Pakistani police said Tuesday they thwarted an attempt by a mob to lynch a blasphemy suspect inside a police station in Islamabad.
The suspect, Shaukat Ali, was recently arrested on charges of insulting Islam. "He has been accused of sharing anti-Islam content on social media", Local police saying.
The mob, made up of dozens of villagers with batons and iron bars, and some with pistols, stormed the Golra police station in Islamabad on Monday night after police refused to hand over the suspect.
While the suspect remained unharmed, at least six police officers they were injured in the attack, said Asim Ghaffar, a local police chief.
According to police, when law enforcement officers brought the suspect to the police station, dozens of people gathered at the door that staff had locked to keep the angry crowd out. However, the police added, they managed to enter the police station after overpowering the guards.
Officials said the attackers began damaging the offices of the investigating officers and the police station officer (SHO).
During the attack, the police reportedly tried to protect themselves and the suspect by locking themselves in the cell and other rooms. They then sought the help of a police contingent. Upon obtaining information, the police reinforcement, including personnel from the anti-terrorism department, the anti-terrorist squad and the anti-riot unit arrived at the scene and rescued the personnel.
To disperse the mob, law enforcement officers used tear gas bombardments and batons attacked protesting villagers. However, angry protesters also resisted. After a police action of more than an hour, the law enforcement officers managed to push back the Islamists and make the police station empty.
Pakistan's controversial blasphemy law carries a life sentence or the death penalty. On Pakistan, false accusations of blasphemy are common and are often motivated by personal revenge. However, human rights groups claim that blasphemy charges have often been used to intimidate religious minorities. In the past, such accusations often ended in lynchings or street vigilantism.
FacebookTwitterLinkedinE-mail