'PM Cares helped triple the number of fans' | India News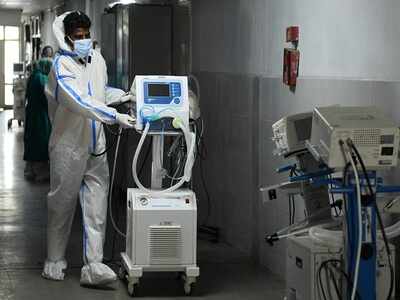 NEW DELHI: Fans assigned to states and Union Territories under PM Cares and the Ministry of Health have more than tripled the availability of intensive care machines in Public hospitals from around 16,000 when the Covid-19 pandemic struck last year to nearly 60,000 today.
Government sources It said 43,800 ventilators were delivered to states and UT after the pandemic hit India and the PM Cares fund was created. Before the Covid-19 situation, according to non-governmental estimates, there were 47,500 ventilators in the country in public and private medical facilities. A study placed the number of public hospitals at 17,850, a figure higher than the Center's own estimate of 16,000.
The Health Ministry has urged states to fully utilize the fans after it emerged that the machines were not being fully used in several states. Some states like Punjab and Rajasthan complained that the machines were faulty. In a statement, the Health Ministry said its teams visited the affected hospitals in Punjab and were able to install the machines after replacing some consumables, after which they performed well.
The government has said WhatsApp groups have been formed with representatives from state health departments and manufacturers like BEL to ensure technical and maintenance issues are resolved quickly. In the case of some states, fans supplied under PM Cares account for more than 50% of the machines.
Authorities said the ventilators were mainly supplied last year and the Health Ministry and other government experts have been in contact with the states at all times. Efforts have been made to ensure machines are in working order.
Before the pandemic, the availability of ventilators even in larger states was limited. Maharashtra, Up and Karnataka it had around 5,800, 7,000, and 6,600 fans in total. Populous states such as Bihar, Madhya Pradesh and Andhra Pradesh had much less.
FacebookTwitterLinkedinE-mail