60 rescued, search for 200 aboard the drifting barge ONGC | India News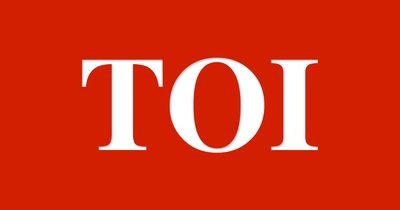 NEW DELHI: Approximately 60 people have been rescued and another 200 are being searched aboard a state-deployed accommodation barge, Papaa 305 Oil and Natural Gas Corporation which drifted off the coast of Mumbai on Monday night. The barge was one of three vessels and a drillship that went adrift after its moorings were broken by the ferocity of Cyclone Tuktae, which increased the wind speed to reach 150-180 km.
INS Kochi and INS Kolkata of India Navy, a tug from Afcons and a vessel from ONGC they rushed to the area to search and rescue, ONGC said in a statement.
But the extremely rough sea, with waves 6 to 8 meters high, makes the task difficult, people aware of the situation said.
In addition to Papaa 305, the GAL Constructor barge is reported to be adrift at Colaba Point and is taking water in the engine room. Indian Coast Guard ICG Samrat vessel and Mumbai Port Trust The Water Lily vessel is on site for rescue and support.
Another barge, Support Station-3, is moving northwest from its mooring. Reportedly clear of all Mumbai High operating facilities. The boat is under control and there is no entry of water. ONGC has deployed two of its support vessels offshore seeking assistance.
The ONGC Sagar Bhushan drillship, which was deployed for exploration off the west coast, lost its anchors and began moving north. Four boats contracted by ONGC are on site for rescue operations. Two ONGC multi-support vessels are also on the way, the company said. The Coast Guard has diverted its ICGS Shoor vessel for rescue operations.
The barges were deployed for exploration and drilling operations on the west coast. Reports suggest that P305 did not have its own power mill as it was a hosting rig. GAL Constructor is a drilling barge. The two barges together are reported to have more than 400 people on board.
Reports suggest that Papaa 305 was the first to send SOS. GAL Constructor was next.
The Navy has kept another vessel, INS Talwar, on hold.
FacebookTwitterLinkedinE-mail