South Carolina Petition Seeks Independent Central Agency Court-Supervised Inquiry into Chitrakoot Jail Killings India News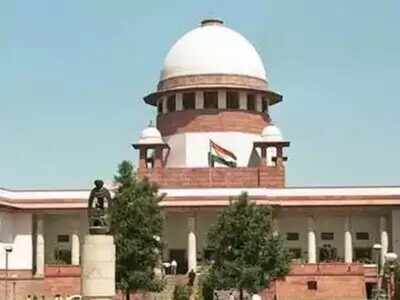 NEW DELHI: A petition has been filed in the Supreme Court seeking an independent, court-supervised investigation by the
Central Investigation Office (CBI) or National Investigation Agency (NIA) on alleged killings of inmates at Chitrakoot Prison in Uttar Pradesh.
The reason has sought the appointment of a central agency such as CBI or NIA, under the supervision of the Apex cut, to investigate the alleged homicides of three inmates on trial.
The petitioner, lawyer Anoop Prakash Awasthi, further sought instructions for all the alleged extrajudicial executions that have taken place in Uttar Pradesh after March 18, 2017.
The petition alleged that the chief minister, Yogi Adityanath, has openly promoted the culture of extrajudicial encounters and executions and found that "the UP police will now respond to a bullet with a bullet."
The statement cited the murder of Munna Bajrangi, who was shot to death in Bagpat Jail in Uttar Pradesh, and the Vikas Dubey encounter as saying that there have been several hundred encounters at UP since 2017, which is "not only alarming but equally disturbing. "
"The Prime Minister, who is the provincial head of an elected government, invaded the domain of punishment by sanctioning death in encounters without following due process of law," he added.
FacebookTwitterLinkedinE-mail