Check the risk of infection, reported the states on the dumping of corpses in Ganges | India News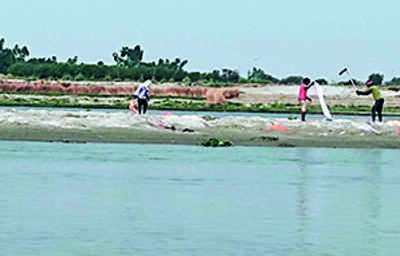 NEW DELHI: Reaction to reports from bodies of alleged victims of Covid-19 who were dumped in the River Ganga, the Center it has sensitized its agencies to the actions lacking on the ground and has asked states to conduct an urgent assessment of the risk of infections among people living along the river.
Weather Bihar The government has now decided to bear the cost of cremation or burial for Covid victims in all districts along the Ganges or its tributaries, UP will provide Rs 5,000 each to the families of the victims in rural areas along the along the river. Both states informed the Center of their decisions at a review meeting on Saturday.
States have been asked to stop burying bodies in the sand along the river. Hundreds of bodies have recently been removed from the river in various districts of UP and Bihar.
A representative of the Bihar government told the ministry that even if the deceased did not have a positive Covid report but had symptoms, support would be offered to the family for cremation or burial.
FacebookTwitterLinkedinE-mail