After 6 deaths in 14 days, Maha villagers established the Covid center | India News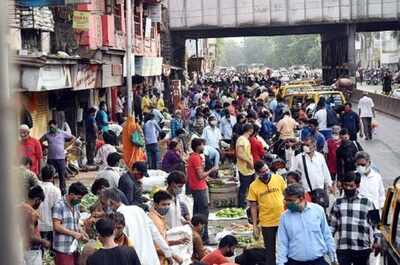 KOLHAPUR: Residents of 'Sainik' Girgaon, a small village in the Karveer taluka of Kolhpur district, have opened a 100-bed Covid care center in a school on their own, rather than waiting for concerned politicians or authorities take the initiative.
Villagers sprang into action after about six people, including a Kargil war hero, were killed in the past two weeks. It was inaugurated on Friday. "The facility does not have oxygen or ICU beds. Many former military personnel have contributed 1,000 rupees each to install oxygen concentrators, "Rupesh Patil, district president of the Sambhaji Brigade, told TOI on Saturday.
The town, with a population of around 4,000, has a large number of former military personnel and many who serve in the army, which is why it is called Sainik Girgaon. "We seek guidance from the district health official to start the Covid care center," said Patil.
The death of the Kargil war veteran due to a lack of oxygen supply at a hospital in Kolhapur and costly treatment in the city catapulted the villagers into action.
Patil said that the new facilities in the village will also be available to people from outside Girgaon. "Ten days of treatment, isolation and food will be delivered to patients at no cost at the facilities. Mind and laughter therapy sessions will also be held daily. A full-time nursing facility will be provided along with visiting physicians. "
The district's medical officer, Yogesh Sale, said the facility will be like a quarantine center for asymptomatic patients and those with mild symptoms. The district administration will provide technical and medical assistance related to doctors and nurses. However, the autonomous local bodies will take care of the rest of the things.
FacebookTwitterLinkedinE-mail