We face an invisible enemy; fighting it on the warpath, says PM Modi; key points | India News
NEW DELHI: Prime Minister Narendra modi on Friday he said the country faces a invisible enemy, referring to the coronavirus crisis in India.
PM further said that the government is working in war footing mode to fight the second wave of Covid-19 and expressed confidence in winning the battle.
He also said that he felt the pain and suffering that people had gone through in recent days due to Covid-19.
These are the key points of the Prime Minister's speech:
PM said that we are facing the invisible enemy and that India is fighting it on a war footing.
Stating that people have lost their close ones to this enemy (of the coronavirus), Modi said: "The pain that compatriots have endured for some time, the pain that many people have gone through, I have felt the same pain: I am feeling the same. "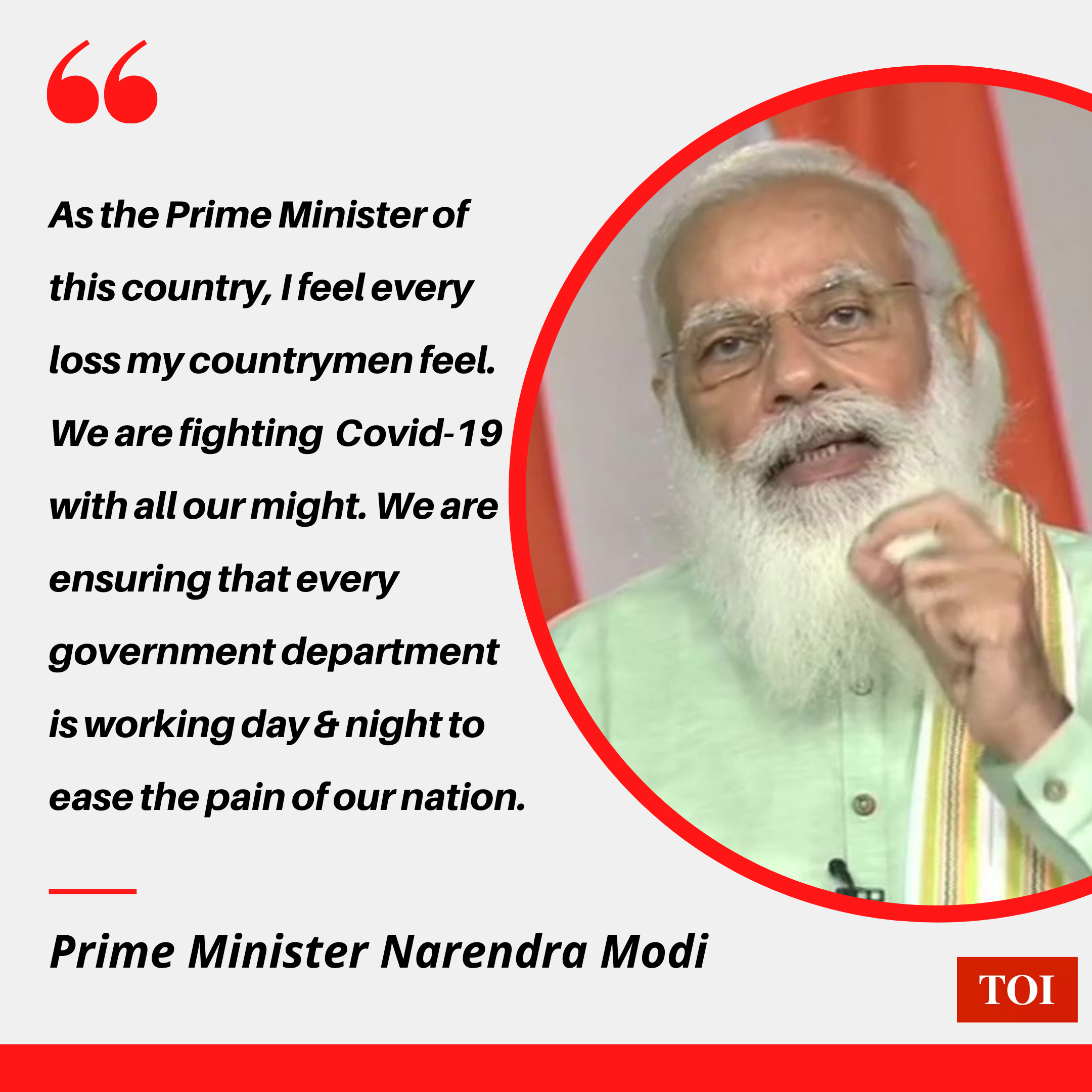 "Like you Pradhan sevak"I share all your feelings," PM said in his online address at a farmers' event.
"After 100 years, such a terrible pandemic is testing the world at every turn. We have an invisible enemy in front of us, who is in multiple guises … We are overcoming resource hurdles in the fight against the second wave of coronavirus rapidly and efforts are being made to work in a war footing mode, "Modi said.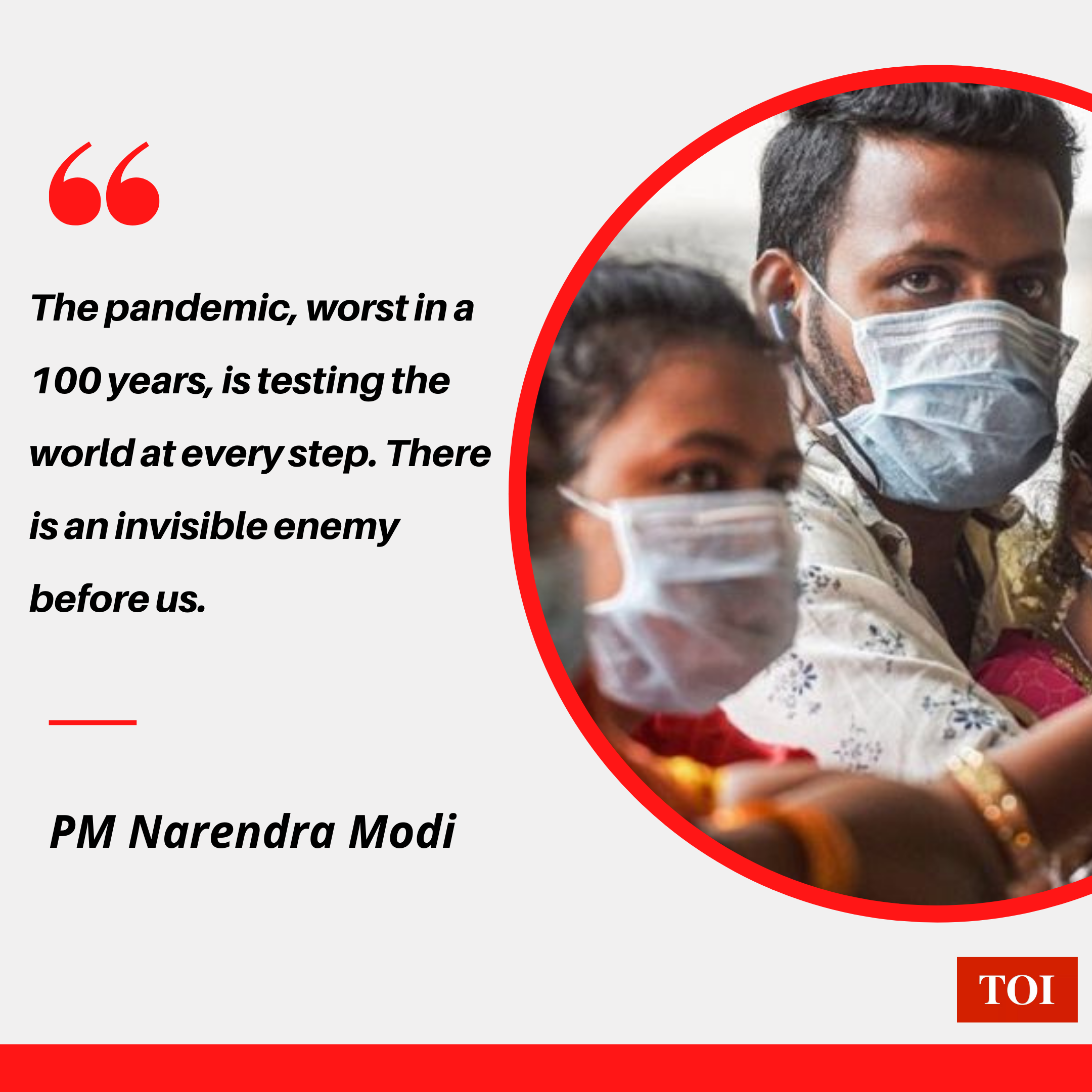 PM also called on states to take action against the black marketing of medicines, essential supplies.
"Covid-19 is spreading rapidly in rural India; villagers should take necessary precautions, including wearing a mask," the prime minister urged the people.
PM says about 18 crore of vaccine doses administered so far in the country. Both centers, states that make efforts to vaccinate all citizens, PM said.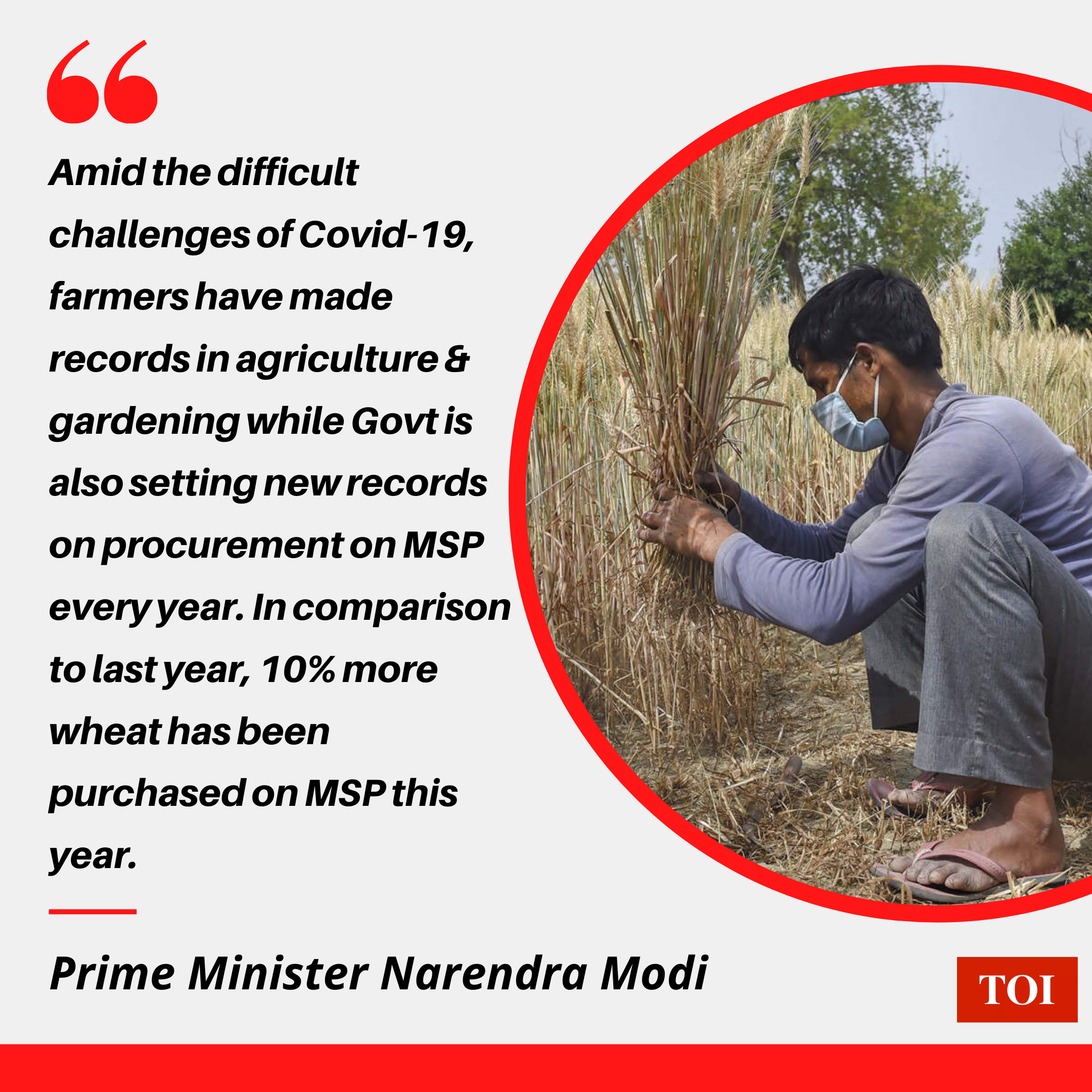 Modi urged people to get vaccinated when their turn comes and said people should wear masks and maintain social distancing even after vaccination.
The prime minister said that medical professionals, scientists and the military are working around the clock to fight Covid-19, adding that the supply of drugs is increasing through domestic production and imports. The government is installing oxygen plants, he said.
The prime minister called on the state government to crack down on the black marketing of drugs and oxygen cylinders. "India is not a country to lose courage. We will fight and win," he said.
Earler, addressing a video conference on the PM-Kisan scheme, the prime minister said that 18 crore doses of COVID-19 vaccines have so far been administered and that the government is making efforts to ensure that people are vaccinated at a rapid rate. .