Government refutes the charge of "evasion" in the bank in case of border highway | India News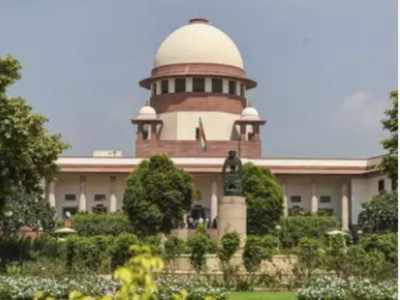 The Supreme Court Thursday adjourned a hearing on the widening of roads in the border areas amid a verbal duel with Citizen for Green Doon, a NGO, claiming that the Center it is resorting to bank "evasion" by insisting that the case be adjudicated by a vacation bank instead of the regular bank and that the Center dismisses the accusations as delaying tactics.
At the beginning of the proceeding, the lead attorney Colin Gonsalves, who appears for the NGO, told a court of judges Vineet Saran and Dinesh maheshwari that he had submitted a written communication and asked the court to review it.
But the Attorney General KK Venugopal, who appeared for the Center, immediately raised a strong objection and argued that the petitioner was not allowed to present unfounded and motivated allegations.
In the written submission, the NGO said: "The request under consideration is for the modification of the order dated September 8, 2020, approved by a court of three judges. It is humbly held that any modification of this order should be made by a three-judge tribunal. In addition, it is humbly submitted that the matter be submitted to the ordinary court for the reason that the Union of India he is participating in the most unfortunate activity of avoiding the bank. "
He further said that there is no urgency to hear the matter during the holidays when the Center had repeatedly requested postponements before the regular court that had heard the matter on 18 dates. Questioning the motive of the NGO, attorney general Tushar mehta He said there is some other "source of inspiration" for the NGO to raise such objections when the country urgently needs to upgrade its military infrastructure.
FacebookTwitterLinkedinE-mail