The abrupt transfer of the commander of the Army Base Hospital surprises | India News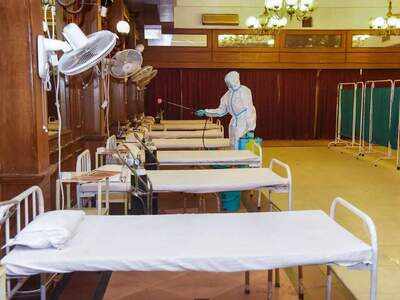 Representative Image (PTI)
NEW DELHI: In a move that has surprised military circles, the Army commander Hospital Base in the Delhi cantonment, which has become a large Covid facility for soldiers, he has been abruptly relocated just three months before his retirement.
The Army, however, described Major General Vasu Vardhan's post as "an additional officer" to the Army Hospital (R&R) "a routine transfer" after an 18-month tenure as Commander of the Base Hospital.
Major General SK Singh, who was appointed deputy commander of the army Medical Corps Center and College in Lucknow has been appointed the new commander of the Base Hospital, according to the order issued on May 10.
Major General Vardhan, a respected respiratory medicine specialist who was at the forefront of the battle against the Covid-19 pandemic, lost his mother just days ago and was back on duty the same day. "It is speculated that the transfer order was issued after Major General Vardhan refused to take some calls for admission or Remdesivir injections from the office of a VVIP, "said a doctor.
Major General Singh assumes the post of Commander of the Base Hospital at a time when it is expanding to a 1,000-bed Covid-19 facility from the initial 450-bed facility. The Base Hospital, like other military hospitals in the country, is currently overwhelmed by patients.
Chief of Staff of the General Defense Bipin Rawat On Wednesday, by the way, he visited Base Hospital and Sardar Vallabhbhai Patel Hospital, which was established by DRDO, to check its general operation.
FacebookTwitterLinkedinE-mail