ETPB suspends a Gurdwara concession | India News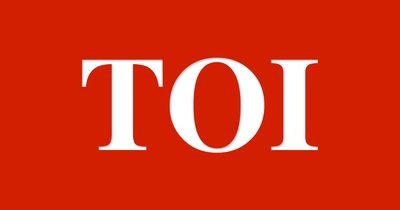 AMRITSAR: A granthi from a Pakistan Gurdwara was suspended after his sordid video went viral on the net causing much embarrassment to the Pakistani authorities. Sikh Gurdwara Parbandhak Committee (PSGPC) and its parent body Evacuee Trust Property Board (ETPB). This even as another sordid video of a gay granthi from a gurdwara in Canada has gone viral on the internet after several Canadian Sikhs have demanded the expulsion of the gay couple from Gurdwara.
According to the sources Sukhjot Singh, a granthi in Gurdwara Panja Sahib has been placed on suspension after an objectionable video of Sukhjot with a woman went viral, sparking a stir in Pakistan's Sikh religious circles.
Giving in to pressure, Rushna Fawad, Undersecretary for Administration, ETPB, issued a notice to suspend Singh on May 6 until further orders.
Sources here reported that Singh was already married and had recently been transferred from Gurdwara Sacha Sauda, ​​Farooqabad, near Lahore. The sources further reported that both PSGPC and ETPB attempted to silence the matter, but failed to do so.
When you contact the president of the PSGPC Satwant singh He denied having knowledge of the sordid video. "If convicted, legal action will be taken and he could also be fired," Satwant said.
Meanwhile, another sordid video of two Sikh men, one of whom is said to be the granthi chief of a gurdwara in the province of Ontario, Canada, has gone viral online. Gurnam Singh (name changed), a Brampton resident, reported that in a 10-minute video the gay couple was seen engaging in objectionable activities. "We have asked the gurdwara management to immediately expel both of them from the gurdwara," he said.
FacebookTwitterLinkedinE-mail