Congressional veterans close deals with AIUDF and ISF | India News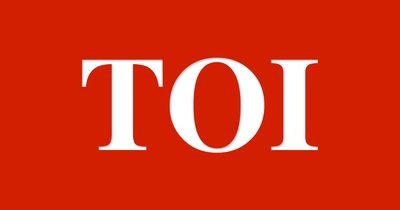 NEW DELHI: Senior Congress leaders questioned the party's decision to ally with AIUDF on Assam In recent elections, to say that sensitive issues should have been determined with the national perspective in mind, suggesting that such alliances only trigger or consolidate a cross-polarization.
The comments of two older adults, Digvijaya Singh and Ghulam Nabi Azad, a prominent member of the G-23 group of dissidents, are a throwback to the post-2014 diagnosis led by Sonia Gandhi and AK Antony that BJP's painting of Congress as a "pro-minority" party was a factor behind Lok Sabha's defeat.
The Congressional Working Committee meeting on Monday saw Singh criticizing the alliance with AIUDF. West Bengal official Jitin Prasada said the Left ally's decision to incorporate the newly launched Muslim ISF team was a bad decision that hurt Congress.
Rahul Gandhi skipped the meeting, and sources close to him said that he had not yet fully recovered from Covid-19.
Firing his salvo, Singh said that when he was AICC general secretary in charge of Assam, the late Tarun Gogoi stayed away from AIUDF twice and the party won handsomely. According to sources, Singh said that on the day the Ajmal alliance decision was made public, people began to believe that Congress would lose. Azad argued that large and sensitive alliances could not be left to state units to decide, but should be debated in a central committee like the CWC.
Saying that calling the results "disappointing would be an understatement," Congress President Sonia Gandhi announced a committee to investigate the performance of the elections. In its report on the defeat of Assam, the party in charge Jitendra Singh criticized groupism and the lack of faith among leaders that Congress could win. The party's manager in Kerala, Tariq Anwar, said that the left gained public support for its good work in alleviating Covid-19, which was carried out by its cadres and the bloc-level organization, which was a weak link. in Congress.
FacebookTwitterLinkedinE-mail