Call a meeting of all parties, use budget allocation for free mass vaccination, LoP Kharge told Prime Minister Modi | India News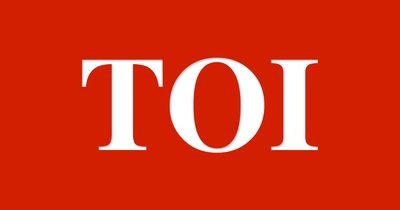 NEW DELHI: Leader of the opposition In Rajya Sabha, Mallikarjun Kharge, on Sunday, wrote to Prime Minister Narendra Modi seeking an all-party meeting for a "collective and consensual" approach to tackling the coronavirus pandemic.
Writing to the prime minister with six suggestions on ways to overcome the Covid crisis, the opposition leader echoed the views of the party chairman. Sonia gandhi, former Prime Minister Manmohan Singh and MP Rahul gandhi who have written similar letters to the government in recent weeks and months, Kharge stressed the need for an all-party meeting.
He also said that while most nations had planned ahead, prioritized their people and put contingencies in place for the anticipated second and third waves of the pandemic, such plans appeared to be lacking in the Indian context.
"Experts have warned us that although the situation is dire, it can get much worse if leadership is not exercised immediately. So, for the well-being of our people and in the national interest, I urge you to consider the suggestions outlined in this letter with sensitivity and urgency, "Kharge said.
Among the key suggestions, Kharge said the government should use the 35 billion rupee amount allocated in the Union budget for free mass vaccination, adding that allowing private companies to set exorbitant and differential prices for vaccines will negatively affect millions of Indians.
"Sir, corporate profits cannot succeed in saving lives. Therefore, I urge you not to renounce the moral duty of the State to immunize citizens. This is entirely feasible because India has a history of successful large-scale immunization programs, "he said.
Kharge also reiterated the Congress" Requirement to take advantage of compulsory licenses to increase vaccine production, GST exemption in PPE kits for vaccines, ambulances, ventilators, oxygen equipment and disinfectants.
The congressman said the government should also speed up the distribution of aid material received from foreign countries with transparency about where it is sent, and to mitigate the employment issued in rural areas where migrant workers have returned in large numbers, expand the man-days under MGNREGS to ensure 200 days from the existing 100 days.
FacebookTwitterLinkedinE-mail