Covid report is not mandatory for hospital admission: Government | India News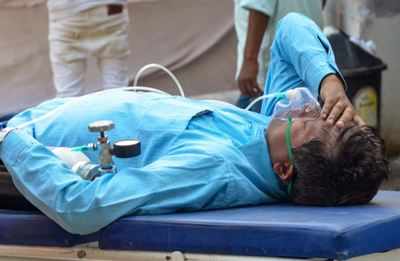 NEW DELHI: Amid growing concerns about hospitals turning away Covid-19 patients in need of hospitalization, the Center on Saturday reviewed the national policy for the admission of such patients, saying the requirement for a positive report from the Covid-19 testing is not mandatory for admission to a health facility. .
The policy, applicable to both public and private healthcare facilities dedicated to Covid-19, also said that no patient will be denied services in any way, including oxygen and essential drugs, even if the patient belongs to a city. different.
"This patient-centered measure aims to ensure rapid, effective and comprehensive treatment of patients suffering from Covid-19," the ministry said.
Hospitals dependent on the central government, state governments and the administration of the Union territory, including private hospitals handling patients with Covid-19, will need to ensure that the requirement of a positive test for the Covid-19 virus is not mandatory for admission to a Covid health center.
"A suspected case must be admitted to the suspect room of the Covid Care Center (CCC), Dedicated Covid Health Center (DCHC) of the dedicated Covid hospital (DHC) as the case may be," the directive said to all states and UT.
"No patient will be denied admission for not being able to present a valid identity card that does not belong to the city where the hospital is located," he said. The ministry also said that hospital admissions must be "based on need." "It must be ensured that beds are not occupied by people who do not require hospitalization. In addition, discharge must be in strict accordance with the revised discharge policy," he said.
The ministry has advised the top secretaries of state to issue the necessary orders.
FacebookTwitterLinkedinE-mail