'Incoming Garbage' got tickets for BJP in Bengal: Tathagata | India News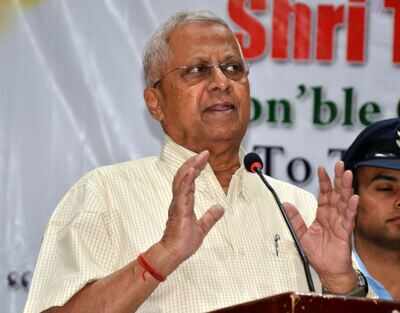 KOLKATA: Former Governor of Meghalaya Tathagata Roy led a searing attack on the Kailash-Dilip-Shiv-Arvind (KDSA) "quartet" – Bengal caretaker BJP Kailash Vijayvargiya, Bengal President BJP Dilip Ghosh, party leaders Shiv Prakash and Arvind Menon – the day when he was summoned to Delhi for his controversial "nogorer noti" against the party's famous Tollywood candidates.
These candidates had traveled by boat with their political adversary, the leader of the Trinamool Congress, Madan Mitra, in the run-up to the elections.
Roy, who is with Covid, is upset by BJP's performance in the Bengal assembly polls and has directly blamed "KDSA" for the polls debacle. "They have dragged the names of our respected Prime Minister and Minister of the Interior through the mud and stained the name of the largest political party in the world," the BJP leader posted on his Twitter account on Thursday.
Roy, who describes himself as a swayamsevak, said the four handed out tickets for Trinamool's "incoming garbage" and added that the BJP would now face an exodus of "garbage" and also the old Karyakartas defrauded by the bosses of the BJP from Bengal.
"These people have heaped the worst possible insults against the ideologically driven BJP workers and devout Swayamsevaks who had been working tirelessly for the party since the 1980s. Now those same people are suffering the worst persecution in Trinamoolis. But KDSA will not come to their rescue, they will not even urge them to fight, "Roy said.
FacebookTwitterLinkedinE-mail