Government moves SC against Karnataka HC order on oxygen | India News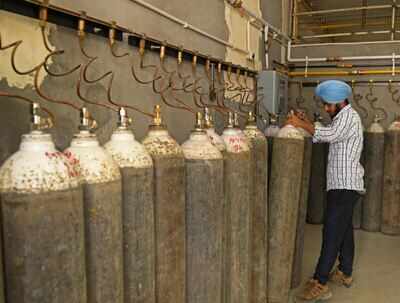 NEW DELHI: A day after the Karnataka high court ordered the Center to increase the state's daily liquid medical oxygen (LMO) allocation to 1,200 MT from the current 962 MT per day, the government rushed to the Supreme Court Thursday against the HC order. .
A bench of judges DY Chandrachud and MR Shah will take the statement from the Center on Friday. The government in its appeal argued that it is doing everything possible to meet the needs of several states and that the order approved by the HC would hamper its efforts to ensure oxygen supply to other states as per its requirements, leading to the complete collapse of the system. .
"It is more important to note that the entire nation is feeling the effects of the ongoing second wave of the Covid-19 coronavirus and in such a situation it is imperative that the limited resources available to the entire nation (in this case, oxygen supply) , it will be given the most judicious use, taking into account the general situation of the country. Therefore, passing instructions in the nature and the way in which the HC has done it, would ultimately lead to mismanagement of resources and it would create an additional chaotic environment on an already overloaded system, "the petition said.
"The HC did not consider the justification behind allocating certain amounts of oxygen to each state and simply on the basis of the alleged shortage in the city of Bangalore, approved instructions which, if adhered to, will have a cascading effect and result in the total collapse of the system in its fight against the current second wave of Covid-19, "the Center said.
FacebookTwitterLinkedinE-mail