Param Bir Singh News: Bombay HC Postpones Param Bir's Statement Against Investigation Until June 9 | India News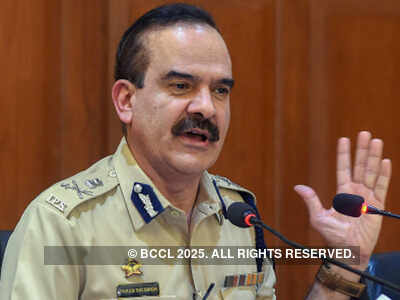 MUMBAI: The Bombay High Court on Tuesday expressed its prima facie opinion that a petition filed by the former Mumbai police chief Param One Singh to challenge the inquiries ordered against him "can be resolved by the Central Administrative Court."
The HC said it found "no urgency" in its request and postponed it until June 9 at the request of its lawyer Sunny Punamiya, who said that both its main lawyer Mukul Rohatgi and Aabad Ponda were not present to discuss.
Singh had filed a petition to challenge two orders passed by the state on April 1 and 20 for the preliminary investigation of the Director General of Police (DGP). Sanjay pandey under the rules of the service and an investigation of the allegations made by a police inspector against him.
The state had brought in special counsel and former attorney general Darius Khambata to oppose Singh's request.
Khambata raised a preliminary objection to the maintainability of the petition. He also said it was "unsuccessful" as the DGP, Pandey, had abstained from both investigations. In addition, he said that "there was no real urgency", adding that these are complaints "of a service nature and their remedy is before the CAT."
The investigation ordered on April 1 was for alleged violation of service (conduct) rules, Singh said.
Police Officer Anup Dange, whose complaint was to be investigated, filed a complaint that he was not even given a party.
Lead attorney Navroz Seervai appearing for Pandey said he supports Khambata's presentation that Singh's petition is unsuccessful and cannot be upheld as he can get close to CAT.
Singh had also requested an investigation by the Central Bureau of Investigation (CBI) in "aspects of criminal conspiracy and malicious attempts to thwart" his preliminary investigation into his allegations of "corrupt malpractice" against former state Interior Minister Anil Deshmukh, as ordered by the HC on April 5.
Additional Attorney General Anil Singh, who appeared for CBI, did not really have to make a presentation. The HC said that "in view of Khambata's statement" there was no urgency in the matter and observed orally that it was postponing the matter beyond the holidays only at the request of Punamiya.
The HC clarified that the processing of the petition will not prevent Singh from approaching CAT to obtain some relief.
Singh, an IPS official for 32 years, said that "the order of 04.01.2021 issued by the Maharashtra government ordering Maharashtra DGP Sanjay Pande to initiate a preliminary investigation against the petitioner invoking Section 32 of the Criminal Procedure Code (CrPC) on alleged violation of the Service matter under the All India Service (Conduct) Rules, 1968, is ex-facie, illegal … "
Singh said he had met with Pandey, who said he had offered to "mediate" and asked him to "withdraw" his March 20 letter to the Chief Minister against Deshmukh. Singh said he had later recorded the WhatsApp calls made to Pandey and handed over his transcript to the CBI on April 19 to challenge the investigations ordered against him.
Days after his request, Pandey withdrew from the investigations. The preliminary investigation order "is simply retaliation for Deshmukh's revenge," Singh's petition read.
FacebookTwitterLinkedinE-mail