NCW and Lead Children's Rights Body Raise Safety Concerns and Demand Investigation into Incidents of Violence in West Bengal | India News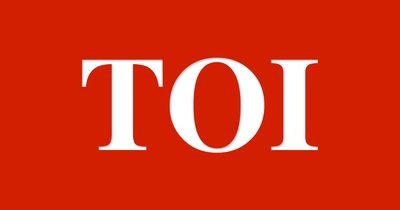 NEW DELHI: The National Commission for Women has taken up its knowledge of incidents of violence against women in west bengal post-election and in writing to the state police chief requesting a time-limited investigation and arrest of the defendants.
NCW Director Rekha Sharma along with her team will visit the state for more research. In a statement on Twitter, NCW posted that they were "deeply disturbed by this incident as it questions the safety of women in the state. Commission has written to the West Bengal DGP to request immediate action and arrest the accused without delay. nCW has requested a time-bound investigation into the matter. A team led by President @sharmarekha will visit West Bengal for further investigations. "
The NCW in a press release said that the Commission has come across several posts on Twitter in which some thugs can be seen beating women in Nandigram post elections. In this context, the head of the NCW has written to the West Bengal DGP calling for immediate action and the arrest of the accused without delay.
The National Commission for the Protection of Children's Rights It has also expressed its concern for the safety and protection of children in a letter to the West Bengal Secretary of the Interior.
The NCPCR it has said that since the conclusion of the elections, many incidents of violence have been reported throughout the state "that has made the people of the state vulnerable and at imminent risk of harm, especially children."
The Commission has received a complaint about the safety and protection of children in the state in the present incidents of violence.
In his letter, the head of the NCPCR, Priyank Kanoongo, has said that "the author has stated that during this widespread attack against the population in the state, children are being attacked and subjected to torture and inhuman and degrading treatment. Than many children are part of this violence and have in fact been recruited to participate in these incidents of violence. "
In this context, the Commission has requested an investigation into these incidents of violence with respect to the safety and well-being of the children.
"In addition, given that the Juvenile Justice Act of 2015 establishes a punitive punishment for using children for illegal activities, it is requested that an investigation also be carried out with respect to children who are used to participate in this violence," it states Kanoongo. The NCPCR has requested a report of the actions taken within seven days.
FacebookTwitterLinkedinE-mail