Mandatory tracking device for vehicles carrying oxygen tanks | India News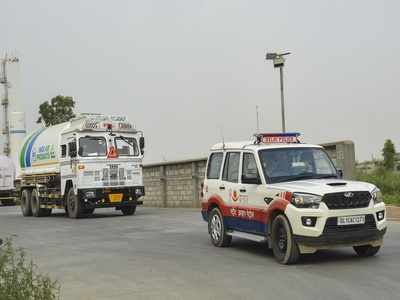 NEW DELHI: The Ministry of Road Transport has made it mandatory that all vehicles carrying oxygen tankers be equipped with Vehicle Location Tracking Devices (VLT). The GPS Tracking will ensure the monitoring and protection of these tankers, in addition to ensuring that there are no detours or delays in their movement to the desired locations.
The circular has been sent to all transportation commissioners in the states that consider the current pandemic situation in the country when the transportation of medicines oxygen has become crucial amid the rise of the second wave of Covid.
The ministry has said that all these vehicles must have the functional tracking device regardless of whether they have National Permit or permits to function only within one state. These will also need to be installed on argon and nitrogen tanker trucks, which are being converted to transport liquid medical oxygen.
The government has mapped the large oxygen production units and consumption centers. Logistical plans have been implemented to ensure the timely supply of medical oxygen to different states.
FacebookTwitterLinkedinE-mail