Two-term CM puts NDA on track to win Puducherry | India News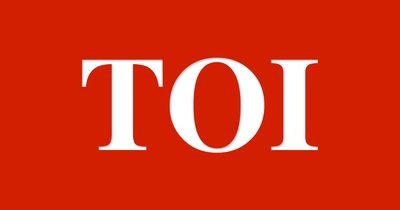 PUDUCHERRY: All India NR Congress (AINRC) founder and twice CM N Rangasamy, who had never lost an election except that of her maid in 1990, had to swallow a bitter pill on Sunday. Lost Yanam's seat to rookie: 28-year-old independent GS Ashok, backed by Congress – by less than 1,000 votes. But Rangasamy can be proud to dethrone Congress from its stronghold as the NDA led by his party, the largest party emerged. Rangasamy, who contested from two seats, won Thattanchavady, defeating K Sethu (CPI) by 5,456 votes.
The results, declared in 27 of the 30 total seats, indicated that the alliance will form the next government in Puducherry. The NDA won 15 of the 27 seats, needing 2 more for a simple majority, while the Congressional Secular Progressive Front won only 7. The defeat of Congress came after the exodus of senior party leaders, the anti-incumbent wave against the last government, its failure to deliver on poll promises, and strained ties with allies like DMK. Five independents won, four of them AINRC sympathizers who will likely back the party.
Rangasamy had gone into self-imposed exile after his match, which he contested in 2016. assembly polls alone, lost to Congress. He also lost the 2019 parliamentary elections and two secondary elections to Congress and one to DMK. But Rangasamy's "wait and watch" strategy worked. The BJP, his former Party Congress and DMK began to court him. Joined NDA when asked to lead the alliance, and when BJP He didn't know who CM would be, he declared himself a nominee. He asked his men to compete as independents from seats where his allies had nominees. The four independents who have won give him an advantage; you don't need to depend on your allies to stay in power.
FacebookTwitterLinkedinE-mail