Maintain Discipline, Don't Take To The Streets To Celebrate Election Victories: Ashok Gehlot To The People | India News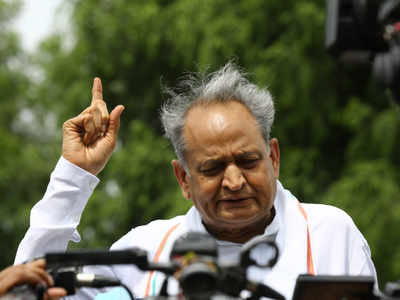 Rajasthan CM Ashok Gehlot (File Photo)
JAIPUR: Prime Minister of Rajasthan, Ashok Gehlot on Sunday he appealed to the people not to gather in the streets to celebrate poll wins in the wake of the raging coronavirus in the state.
The counting of votes for the by-elections to three seats of the assembly in the state began on Sunday morning. Results are expected overnight.
"The result of the by-votes for the three seats in the state will be announced. It is my call not to celebrate in the wake of the increase in corona cases. Do not gather crowds, do not set off firecrackers when holding a meeting," Gehlot tweeted. .
He also said that political party leaders, workers and election winners and their supporters must maintain discipline and "behave peacefully."
A total of 60.37 percent of the voters had cast their vote in the elections held on April 17 in Rajsamand, Sujangarh and State Sahada Assembly seats.
FacebookTwitterLinkedinE-mail