Cyclonic circulation is likely to persist in eastern India for the next 4-5 days: IMD | India News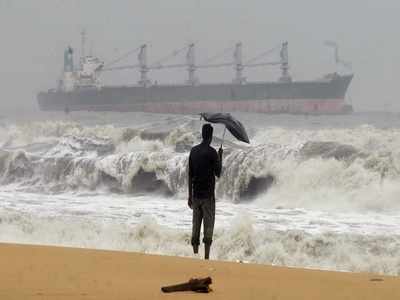 NEW DELHI: A cyclonic circulation extends over northwestern Madhya Pradesh and the depression is likely to persist for east india for the next 4-5 days, said the Department of Meteorology of India on Sunday.
"There is a cyclonic circulation over northwestern Madhya Pradesh and a trough runs from this circulation to Manipur at the lower levels. A trough in the westerly winds approximately along 90 ° E north of 25 ° N lat at midlevels. The trough is likely to persist over eastern India for the next 4-5 days, " IM D tweeted.
Further, he said: "Isolated heavy rains are also likely to occur over the sub Himalayas of West Bengal and Sikkim and Assam and Meghalaya from May 2 to 5; over the Gangetic from May 3 to 5 and more. Odisha and Arunachal Pradesh on May 4, 2021. "
He also predicted that isolated heavy rains are likely to occur. Kerala and Mahé from May 4 to 6 and southern interior Karnataka May 4-6 and over the Karnataka coast on May 5, 2021.
In addition, he said that there will likely be no heat wave anywhere in the country for the next five days.
FacebookTwitterLinkedinE-mail