As US Airline Tickets Run Out, Indians Seek Charter Flights | India News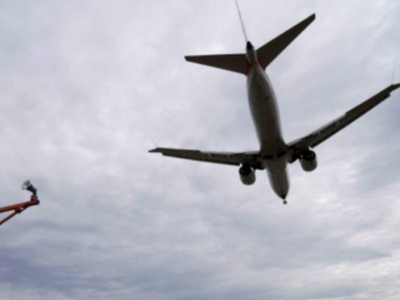 MUMBAI / DELHI – With US set to restrict entry of most non-Americans currently in India as of May 4, one-way fares for flights bound for the western country from cities like Mumbai and Delhi have exploded. Meanwhile, with travel restrictions to London and Dubai and no seats on direct flights between India and the US, the fight to charter flights has started.
On Saturday afternoon, the cheapest fare available to travel from Delhi to New York on the same day started at Rs 7 lakh, for a Air india I fly through Tokyo and onward to Newark in United airlines.
"Travel restrictions imposed last week by the UK and the United Arab Emirates they have stifled Indian passport holders as they are unable to board flights to the US transiting through Dubai and London, " said a travel industry source. People with US passports are also not allowed to fly on the May 2 flight as a negative PCR report is required to fly to the US and the probability of getting a test report in 24 hours is minimal.
"The Indians are now looking for charter flights. Apparently a travel company is selling one-way tickets on direct flights from Mumbai to New York for 1.5 lakh rupees. They are probably planning to charter a plane, but I don't know if the operator who has been entrusted with this job has managed to obtain the necessary permits to operate the flight, "said a travel industry insider, requesting anonymity.
However, another industry insider said there had not yet been a huge demand for charter flights to reach the United States. "The charter companies fly small / medium planes and almost none are allowed to fly over the Atlantic Ocean. So unlike places like Dubai, London and the Maldives, US demand is mostly limited to commercial airlines, especially those that operate nonstop, "said Rajan Mehra, CEO of Club One Air and former Indian chief of Qatar airlines.
FacebookTwitterLinkedinE-mail