Odisha CM urges Prime Minister Modi to resign from posts for deployment of central forces | India News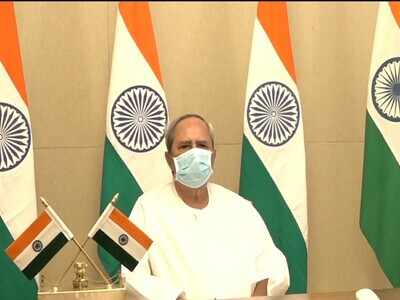 BHUBANESWAR: Against the background of the Covid-induced economic slowdown, treasury depletion and the need for more funds to address the healthcare crisis, the state government on Thursday urged the Center to waive the Rs 4,561.23 charges crore towards the deployment of the Central Armed Police Forces (CAPF) in the Maoist-affected districts in Odisha.
Chief Minister Naveen Patnaik has written to the prime minister Narendra modi and asked him to direct the Ministry of the Interior (MHA) resign from pending charges for the deployment of central forces in districts affected by left-wing extremism (LWE).
Currently, 10 districts (Koraput, Malkangiri, Rayagada, Bargarh, Balangir, Nabarangpur, Kalahandi, Nuapada, Kandhamal and Sundargarh) out of the total 30 districts in Odisha are affected by left-wing extremism (LWE). Currently, a total of 48 Border Security Force companies (BSF) and 34 companies from Central Reserve Police Force (CRPF) have been placed in the districts affected by LWE.
Naveen said the LWE threat must be addressed jointly by the Center and the state. "Naxal violence has spread to large areas of our country. LWE is a national problem and represents a serious internal security threat to the integrity of the nation. This great challenge must be tackled jointly by the state and Center governments, "Naveen wrote to Modi.
Naveen said the state government has been spending its own meager resources on creating and deploying security forces amid its difficult fiscal situation. Some 15 battalions have been formed and 30,000 posts have been created in the state police cadre to combat the LWE threat.
"Given the fact that addressing LWE is a joint responsibility issue, the state government has been doing a lot to combat the threat. The Center can appreciate the difficulties of states like Odisha in charging for such a deployment of central forces to deal with LWE. I ask that you kindly consider the matter and order the MHA to waive the amount, "Naveen said.
In his letter, Naveen said that he had asked the Center in 2015 to reconsider the decision to indict the state government for the deployment of the central forces. However, the Center had rejected Naveen's request and said there had been no change to the Center's existing policy as previously approved by the Cabinet safety committee.
"All states, except the few special category states, such as the Northeast, Jammu and Kashmir and Himachal Pradesh, were required to take full charge for the deployment of CAPF in their states. Due to the general limitation of resources, it was not feasible to exempt the state government from paying deployment charges, "Naveen's letter reads, citing the then Interior Minister. Rajnath singh.
FacebookTwitterLinkedinE-mail