Maximum sum insured under EDLI scheme rose to Rs 7 lakh | India News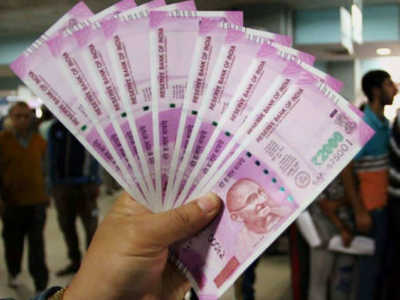 NEW DELHI: The labor ministry on Thursday the new Employee Deposit Linked Insurance Scheme, 2021, was notified, under which it was decided to increase the maximum sum insured from the existing Rs 6 lakh to Rs 7 lakh, and the minimum sum insured will continue at Rs 2.5 lakh for beneficiary members.
The decision to this effect was taken in September 2020 during a meeting of the Central Board of Trustees (CBT) from the retirement fund body, where it was also decided to continue the payment of the minimum insured sum of Rs 2.5 lakh under the plan beyond February 14, 2020.
With the issuance of the gazette notification on Thursday, a senior Labor Ministry official said that the increase in the maximum sum insured will be enforced immediately, while the provision of the minimum sum insured of Rs 2.5 lakh will be retroactively applicable. as of February 15, 2020.
The labor and employment ministry had increased on February 15, 2018 through a notification the minimum limit of the guarantee benefit to Rs 2.5 lakh under the EDLI scheme for a period of two years, which expired on February 15, 2020.
To continue the benefits, the CBT had approved in September 2020 the amendment of parts of the 1976 Employee Deposit Linked Insurance Plan (EDLI) to improve the maximum guarantee benefit to Rs 7 lakh from Rs 6 lakh.
This amendment was intended to provide additional assistance to the families and dependents of plan members in the event of death in service.
At the CBT meeting in March 2020, EPFO the trustees had recommended an extension of the minimum guarantee benefit provision of Rs 2.5 lakhs to family members of deceased employees who died while on duty.
FacebookTwitterLinkedinE-mail