Karnataka's O2 Demand Center figure 10 times lower than state | India News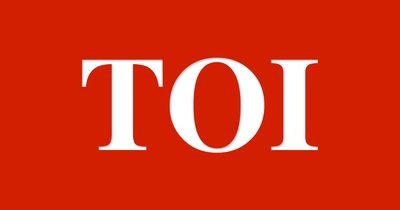 BENGALURU: In an affidavit filed at the Supreme Court on Tuesday, the central government had projected KarnatakaLiquid medical oxygen demand for April 30 at 111 tons / day, at least 10 times lower than the state's projection. This has raised concerns about a mismatch between supply and demand in the coming days.
Karnataka had presented to the HC on Tuesday that its oxygen demand is expected to reach 1,471 tons per day by April 30, but that it faces a deficit of at least 45%. The state is already using 600 tons per day.
The CenterThe 200-page affidavit, reviewed by TOI, suggests that Karnataka's oxygen requirement would be lowered by 189 tons from April 30 (versus 300 tons on April 20), while the requirement of Punjab it would be 82 tons (versus 126 tons).
While these two states are projected to see requirements drop, seven states would need more oxygen per day by the end of the month than on April 20. It was projected that Maharashtra would require 2000 tons a day, Gujarat 1200 tons, UP 800 tons, MP 700 tons, Delhi 445 tons, Chhattisgarh 382 tons and Tamil Nadu 465 tons.
The figures, the Center said, were obtained based on requirements projected by the states themselves after a series of videoconferences held between April 11 and 15 to map oxygen needs. He also said that some assignments were made on April 15 based on these projections. The Center told the SC that on April 30 the 12 states with a high case load would require 6,593 tons of medical oxygen. But the projections appear to be based on outdated data.
Dr KV Trilok Chandra, the health commissioner, said: "The 111 ton projection is based on a previous assessment that we have since reviewed. A few days ago, the Center agreed to allocate 800 tons per day. We are already using around 600 tons per day and obviously this will increase in the next few days ". He said he was unaware of the Center's presentation to the CV.
FacebookTwitterLinkedinE-mail