One lakh portable oxygen concentrators to be purchased from the PM CARES fund | India News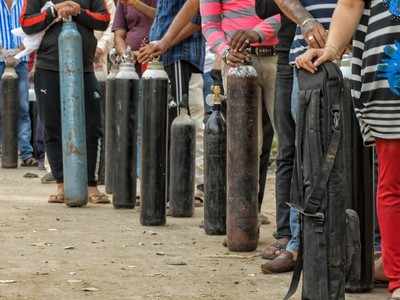 Representative image
NEW DELHI: Prime Minister Narendra modi on Wednesday it sanctioned the acquisition of 1 Lakh of portable oxygen concentrators from the PM Cares Fund amid an unprecedented surge in Covid-10 cases.
The decision was made at a high-level meeting chaired by PM Modi to discuss the measures necessary to improve the supply of liquid medical oxygen (LMO) for the management of Covid.
The Prime Minister ordered that these oxygen concentrators be procured as soon as possible and provided in states with a high case load.
"500 new PSA (Adsorption by pressure change) oxygen plants sanctioned by the PM CARES Fund, in addition to 713 plants previously sanctioned, "states the PMO.
"The PSA plants will increase the supply of liquid medical oxygen in the district headquarters hospitals and Tier 2 cities. These 500 PSA plants will be established with the transfer of indigenous technology developed by DRDO Y CSIR to national manufacturers, "he added.
India is grappling with the growing number of coronavirus cases and hospitals in several states are reeling from shortages of medical oxygen and beds.
India recorded a record single-day increase of 3,60,960 Covid-19 cases, bringing the total count to 1,79,97,267, while the death toll crossed two lakh after 3,293 recent deaths, according to Union Ministry of Health data updated on Wednesday.
FacebookTwitterLinkedinE-mail