Government Proposes New Vehicle Registration Series to Facilitate Transfer and Re-registration in Other States | India News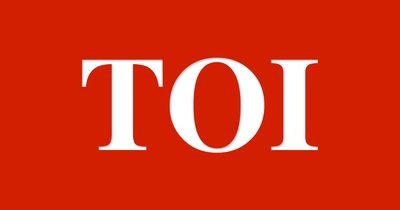 NEW DELHI: The Ministry of Road Transport has proposed a new regime of series "IN" for the registration of personnel vehicles property of defense personnel, employees of Central and state governments, UPM, and private sector companies and organizations, which have their offices in five or more states / UT.
The pilot plan has been proposed in a draft notification to carry out the transfer and re-registration of said vehicles to other states without problems and without complications. There is a high possibility that these people will be moved frequently and will have to take their vehicles to other states.
Vehicle owners will have the option of opting for the "IN" series and in this case, they will have to pay the road tax for two years or in multiples of two. The entire process will be done online to ensure that there is no need to go to the RTOs.
Currently, while registering private vehicles, they must pay the 15-year road tax in advance. If they transfer their vehicles to any other state and are going to re-register, they must pay road tax for the remaining years, such as 10 or 12 years. They must then claim the amount already paid from the state where the vehicle was originally registered. "This is a cumbersome process and many do not seek to recover the amount. The new regime will put an end to that problem, "said an official.
Answering why the government did not opt ​​for a system in which the amount of the road tax is automatically transferred between states, the official said that all states must participate, and secondly, the road tax slab is different from state to state.
"In the proposed scheme, we have fixed what the road tax would be, such as 8% for vehicles that cost up to Rs 10 lakh and 12% for those that cost more than 20 lakh. A suitable formula has been proposed to ensure that no state suffers from loss of revenue. Since the road tax for 15 years has been staggered, the charges would be a little more similar to what we pay to EMI for a loan, "said an official.
Current law requires that any vehicle transferred to any other state must be re-registered within 12 months and any violation is punishable under the Motor vehicle law.
The Center has been struggling to introduce a uniform road tax for years to achieve parity and make vehicle transfer seamless, but has not been successful. The new movement is seen as a solution to this problem. Since most of the state's road tax comes from commercial vehicles, the new regime will not cover such vehicles.
FacebookTwitterLinkedinE-mail