Covid-19: With 3.8 lakh of new infections, active cases cross 30 lakh | India News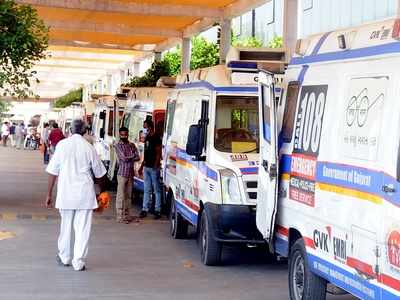 NEW DELHI: The alarming rise in daily Covid-19 cases and deaths in India continued on Wednesday, even as the number of active cases surpassed 3 million for the first time since the start of the pandemic. In the past 24 hours, 3.79 lakh of new cases and 3,596 deaths were recorded in the country, the most in a single day.
International comparisons show that the US has 6.8 million active cases, which is the highest in the world. With more than 3 million of these cases, India has the second highest number, followed by Brazil, where more than a million Covid patients are considered active. France also has nearly a million active cases, while the count is half a million for Turkey.
Since the start of the second wave, Maharashtra reports the highest cases in the country and Wednesday's case count of 63,309 was no exception. Uttar Pradesh reported 29,824 cases, while the count was 25,986 for the national capital. Maharashtra continues to lead the country in deaths. On Wednesday, the state reported 985 deaths, its highest level yet.
It is also alarming to observe the rate at which active cases are increasing in the country. On February 16 there were 1.38 lakhs of active patients, the lowest this year. It took 40 days for these cases to rise from that level to cross 5 lakh. The next 10 lakh milestone was covered in just 12 days and the increase has been unprecedented since then. India added the next 10 lakh of active cases in 10 days and another 10 lakh in just nine days.
On Wednesday, 14 states and UT had their highest number of cases in a single day on Wednesday. These included Karnataka and Kerala, which reported 39,047 and 35,103 cases, respectively. Similarly, 17,207 from Bengal, Tamil nadu16,665, Rajasthan16,613, 14,669 from Andhra Pradesh, 13,374 from Bihar and HaryanaThe 12,444 cases were the highest in these states.
Apart from these, Odisha (8,386), Jharkhand (8,075), Uttarakhand (6,054), Goa (3,101), Himachal Pradesh (2,539) and Puducherry (1,258) also reported their highest number of cases on Wednesday.
Delhi was the second worst region in the country with 368 deaths, followed by Uttar Pradesh, where Covid killed 266 people. Karnataka reported more than 229 Covid-related deaths. Six more states reported more than 100 deaths: Gujarat, Jharkhand, Punjab, Rajasthan, Uttarakhand and Madhya Pradesh.
FacebookTwitterLinkedinE-mail