Covid-19 vaccine for everyone over 18 years: registrations open today on the CoWin portal | India News
NEW DELHI: Registration for phase 3 of the Covid-19 vaccination campaign will begin at 4pm on Wednesday through the CoWin portal, the Umang app, and the Arogya Setu app. However, two days before the phase 3 vaccination campaign, several states reported logistical problems in obtaining vaccine doses.
In phase 3 of the vaccination campaign, all people over the age of 18 will be eligible to get vaccinated against Covid-19 as of May 1. Registration for it will begin today at 4 pm. These are the highlights:
BKC jumbo
center
runs out of Covid-19 vaccines in Mumbai
Mumbai Bandra Kurla Complex (BKC) giant Covid-19 vaccination center has run out of vaccine stocks. The vaccination center is inactive. On Wednesday, signs reading "Vaccine Out" were posted outside the BKC center. "It will be opened for vaccination as soon as the stock is replenished," said Bombay Municipal Corporation (BMC). However, despite being exhausted, people gathered in large numbers outside the center. The vaccination campaign at the vaccination center was previously stopped for the same reason on April 20.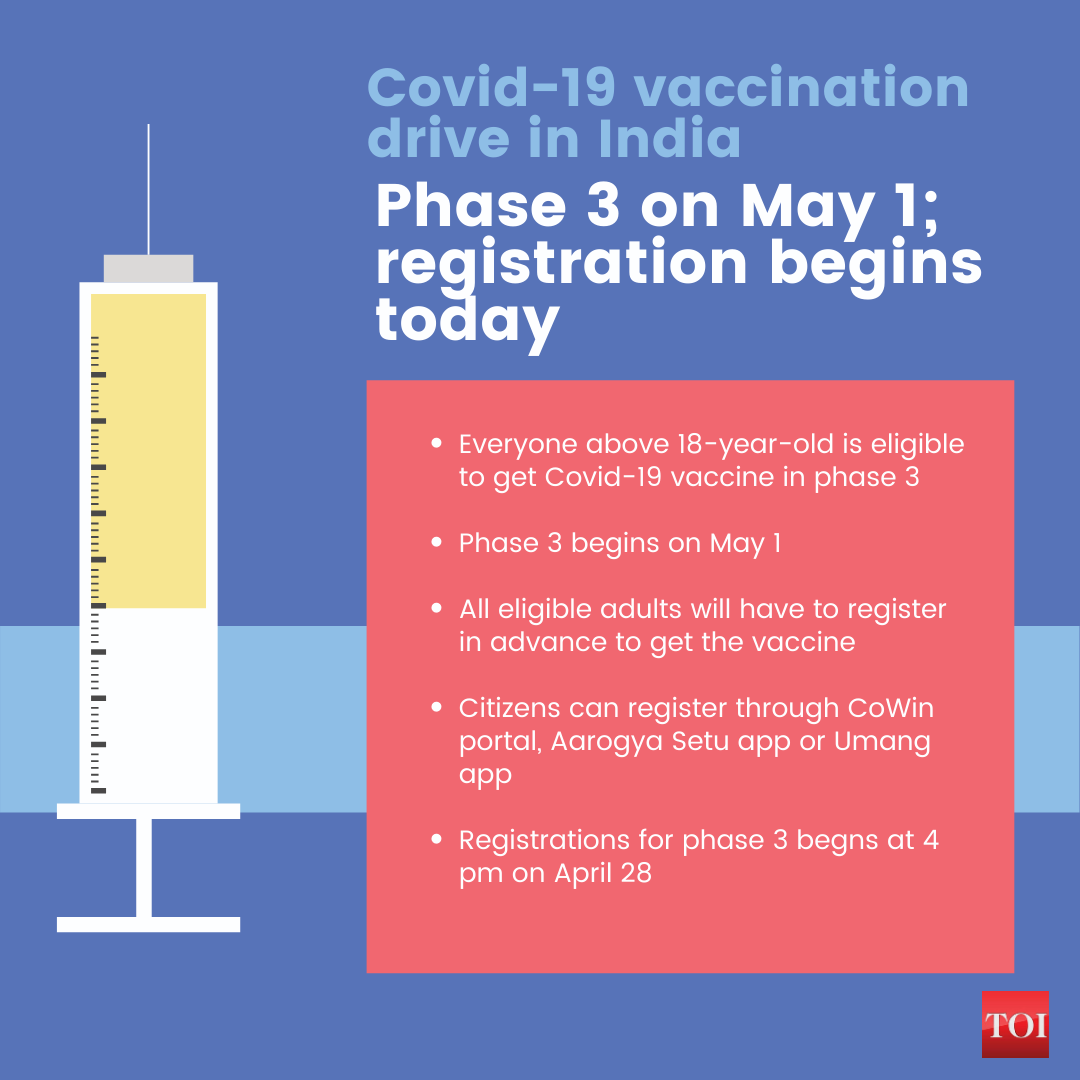 Maharashtra government writes to SII, Bharat Biotech
The Maharashtra government has written to the vaccine makers Covid-19 Serum Institute of India (SII) and Bharat Biotech about the state's vaccination requirements. Health Minister Rajesh Tope said Tuesday that about 12 crore of vaccines would be needed to fully vaccinate the adult population. The state government has not yet announced whether it will administer vaccines at no cost to all residents 18 years of age and older.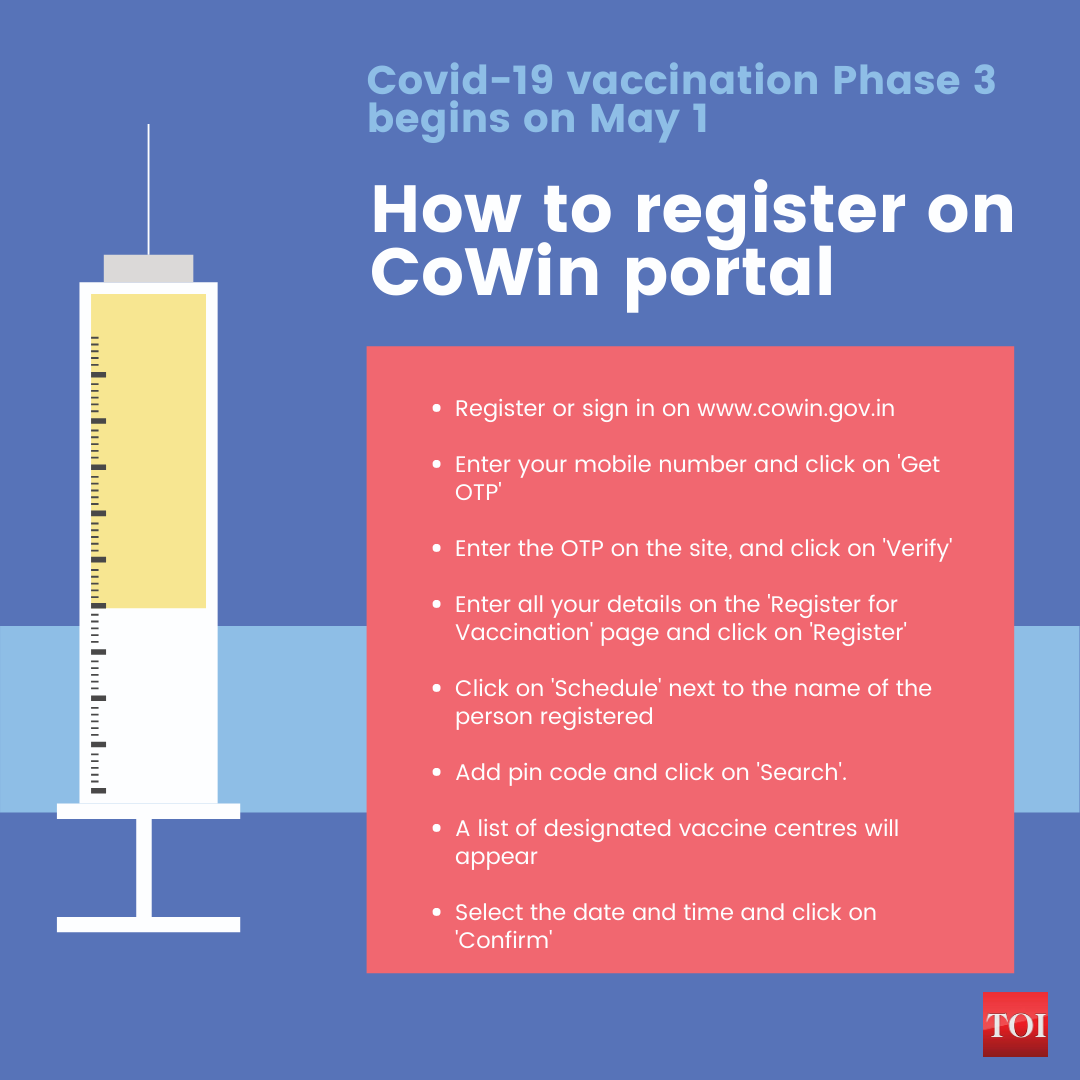 India will get first batch of Sputnik on May 1
India will receive the first batch of Russia's Sputnik V vaccine against Covid-19 on May 1, said the director of the Russian Direct Investment Fund (RDIF), Kirill Dmitriev. Russia's RDIF sovereign wealth fund, which markets Sputnik V globally, has already signed deals with five leading Indian manufacturers for more than 850 million doses of the vaccine a year. The RDIF has said it expects Sputnik production to reach 50 million doses a month in summer.
PIL Seeks IBS Vaccine Sale, Bharat Biotech at Rs 150
A public interest litigation (PIL) has been filed in the Mumbai High Court challenging the different rates for Covid-19 vaccines for the Center and state governments and requesting instructions from the Serum Institute of India (SSI) and Bharat Biotech to sell their vaccinations at a uniform rate of Rs 150 per dose. The PIL, presented on April 24 by defender Fayzan Khan and three law students, said the vaccine is presumed to be an essential product and therefore its administration and distribution cannot be left to private companies.
Delaying the vax will give the virus a chance to develop new variants
People should not delay taking the Covid-19 vaccine, as this will give the virus a chance to develop new variants and some of them may reduce the effectiveness of current vaccines, health experts say. They believe that those who do not get vaccinated are doing a great injustice to their loved and close ones. Dr Mervin Leo, Cluster Operations Director, Gleneagles Global Hospitals, believes that the Covid-19 virus still has many hosts left to replicate and has more opportunities to develop new variants at random.
(With inputs from agencies)