IIT-Madras Startup Builds India's First 3D Printed House | India News
CHENNAI: IIT-Madras start up Tvasta has built the first 3D printed country home at the IIT-M campus.
The first house, which has a floor area of ​​600 square feet, has a bedroom, a living room, and a kitchen. The entire house was designed with software and printed using concrete 3D printing technology.
With this technology, a new house can be built in five days compared to four or five months in the conventional way. In addition, the cost of the house is reduced by about 30% and the useful life of the building can exceed 50 years.
Concrete 3D printing is an automated manufacturing method for building real-life three-dimensional structures (on all practicable scales). The technique uses a concrete 3D printer that accepts a user's computerized three-dimensional design file and fabricates a layer-by-layer 3D structure by extruding a specialized type of concrete specifically designed for that purpose.
When inaugurating the first 3D printed house Virtually Tuesday, Finance Minister Nirmala Sitharaman said: "India definitely needs such time-consuming solutions. Conventional housing requires time, material, logistics, transportation of material, etc. But if this technology can produce houses in different places five days per house, it wouldn't be a big challenge to build 100 million houses by 2022. "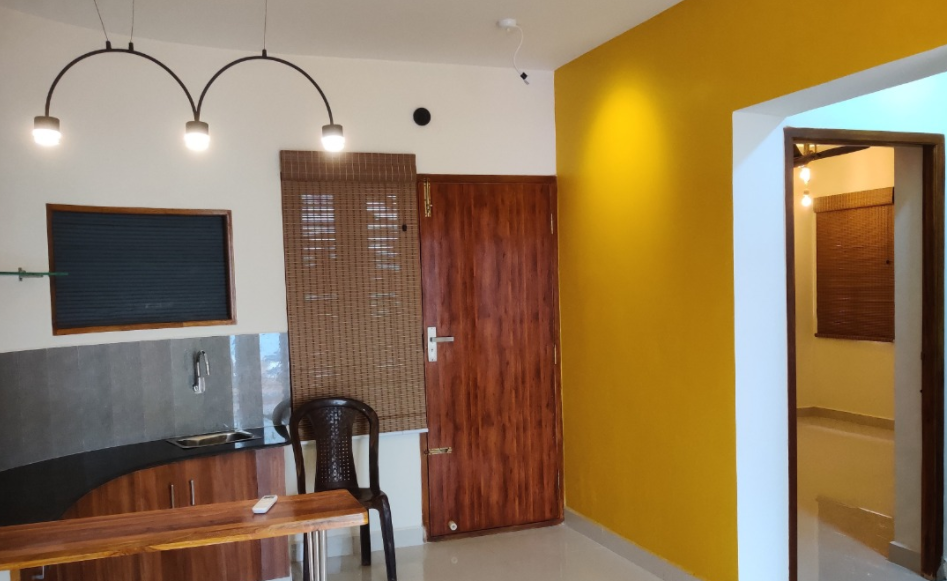 Inside the house
IIT-Madras Director Bhaskar Ramamurthi said: "The machine to build this house can be rented, just like the drill holes rented by farmers. It provides large-scale, high-quality and price guarantee for customers." .
"This technology can allow deep customization of the construction for the individual. It can also ensure that all Indians have good quality, affordable housing with Indian-built technology, "said Adithya VS, Co-Founder and CEO of Tvasta.
In addition to providing housing, it can also solve problems such as sanitation, disaster rehabilitation, and projects to build military bunkers, among others.