US to Ship 'Urgently Needed' Raw Material to Make Covishield in India | India News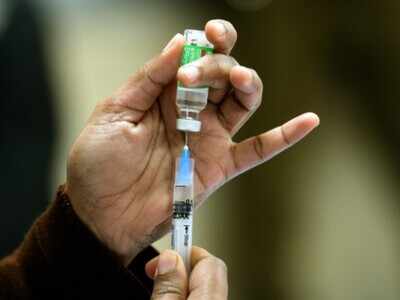 NEW DELHI "The USA send to raw Materials "urgently required" to Covishield vaccine in India amid an unprecedented surge in Covid-19 cases, said US National Security Adviser (NSA) Jake Sullivan.
US NSA Jake Sullivan spoke with national security adviser Ajit Doval on Sunday about the current Covid-19 situation in India and "agreed to stay in close contact in the coming days."
"The United States has identified specific raw material sources that are urgently required for the Indian manufacture of Covishield vaccine that will be immediately available to India," Sullivan said in a statement.
"The United States Development Finance Corporation (DFC) is funding a substantial expansion of the manufacturing capacity of BioE, the vaccine maker in India, allowing BioE to scale up to produce at least 1 billion doses of Covid vaccines. -19 by the end of 2022, "he added. .
The United States will also deploy an expert team of public health advisers from the Center for Disease Control (CDC) and USAID to work closely with the United States Embassy and the central government.
FacebookTwitterLinkedinE-mail