Bombay HC Dismisses Former Employee's Petition Against BPCL | India News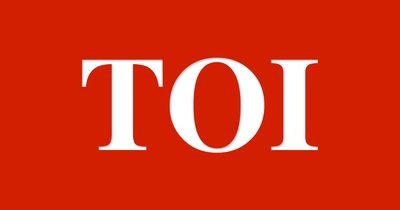 MUMBAI: Mumbai High Court has dismissed as "implausible" a petition filed by a former Bharat Petroleum Corporation Ltd (BPCL) employee search a Central Bureau of Investigation (CBI) investigates his allegations of corruption in the company and questions his termination of service. "An instruction for the investigation to be carried out by the CBI it may be in accordance with the information presented to the competent authority in the framework of the criminal justice system through which recognizable crimes are revealed prima facie. In the absence of such an exercise, the petitioner has no justification to rush to file the present writ petition, designed as a criminal writ petition, against the superior officers of the BPCL " for a CBI investigation, said a bank of SS judges. Shinde and Manish Pitale in his sentence of April 20.
Abhijeet Velapure had filed a petition with the HC against five senior BPCL officials and was seeking Rs 1 crore as compensation from company employees "who allegedly lobbied against him while he was working" there. His lawyer, Vinay Nair, also requested police protection orders for Velapure, who had joined in 2013 as a trainee engineer and was allegedly harassed for alleged corruption at the company as a "whistleblower." Nayar He said his client was "victimized" with a departmental investigation and was finally fired last October.
The HC said that BPCL, upon receiving the notice, entered his appearance through an attorney. Lead counsel JP Cama for two of the BPCL officers filed for dismissal on the grounds that a petition for a court order could be upheld when he had the option of first appealing the removal. Cama said that the employee had not alleged any violation of the principles of natural justice in his investigation or dismissal and that the corruption allegations were "general in nature with no details," so the HC was unable to admit an investigative allegation.
CBI's attorney for Hiten Venegaonkar also supported Cama's presentation.
The petitioner said that "he had no faith that the appeal authority would do him justice," so he approached the HC directly, citing "a document supposedly of probative value belonging to the last three years in the BPCL warehouses."
HC did not accept the petitioner's presentation saying that the HC "cannot act as an appeal authority" under its extraordinary jurisdiction.
The HC maintained that the petitioner "did not record any substratum" to seek an investigation and, finding no "merit in the petition," he dismissed it.
Nair later said that HC's judgment will be challenged before the Supreme Court.
FacebookTwitterLinkedinE-mail