Glacier explosion triggers avalanche in Uttarakhand | India News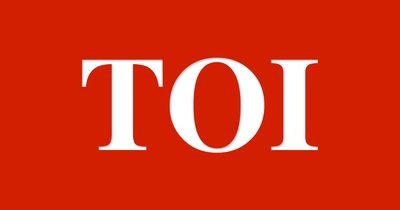 DEHRADUN: The Indo-Tibetan Border Police (ITBP) between the Malari and Sumna regions along the Indochina border in the Chamoli The Uttarakhand district witnessed an avalanche caused by a glacier outbreak on Friday night.
Vivek Pandey, ITBP spokesperson, said: "Although exact details will arrive on Saturday morning, we can confirm that no damage was done to the ITBP post or the men stationed there. The entire region has seen heavy snowfall since (Friday) morning. The area is covered in a layer of snow of almost four to five feet. "
Meanwhile, there were unconfirmed reports that the water in the Rishiganga River in Chamoli rose a couple of feet after the incident. Jagdish Singh from the National Thermal Energy Corporation control room in Tapovan said: "The water level started to rise due to the rains in the areas upstream from Chamoli. The increase is not the result of the glacier burst incident. "On February 7 this year, flash floods on the Rishiganga and Alaknanda rivers caused massive loss of life and property. Almost 80 people had died and another 124 are still missing. .
FacebookTwitterLinkedinE-mail