Army seeks to buy 350 light tanks to fuel war in the hills | India News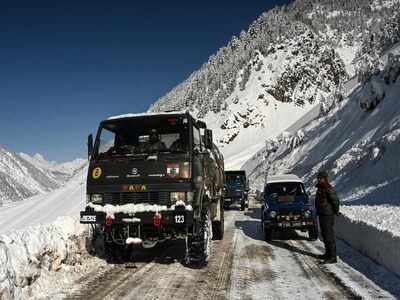 The Army issued on Thursday an initial Request for Information (RFI) to suppliers for the acquisition of 350 new generation light tanks, weighing less than 25 tons, in a project under the spirit of "Make in India" with the transfer of necessary technology. (Representative photo: AFP)
NEW DELHI: The army it is now exploring the possibility of acquiring 350 light tanks, which can also be transported by air, to increase its firepower in high-altitude areas in the context of the ongoing military confrontation with China in eastern Ladakh.
The Army issued an initial Thursday Information request (RFI) to suppliers for the acquisition of 350 new generation light tanks, weighing less than 25 tons, in a project under the spirit of "Make in India" with the necessary technology transfer.
The Army had succeeded in deploying its heaviest Russian-sourced T-90S and T-72 main battle tanks (weighing between 40 and 50 tons each) in eastern Ladakh. Since then, there has been a troop withdrawal between India and China on both sides of the Pangong Tso in February. But the People's Liberation Army has since refused to complete the stalled disengagement at Gogra, Hot Springs and Demchok, let alone stop blocking Indian patrols on the Depsang Plains, as TOI previously reported.
Officials said the need has now been felt to acquire "much more maneuverable" and "operationally flexible" light tanks, with adequate firepower, in mountainous terrain. "This is an initial information request, responses to be submitted in mid-June, to explore the platforms available now. If the project takes off, it will take several years for the 350 tanks to be installed in phases, "he added.
FacebookTwitterLinkedinE-mail