Covid Vaccine: Why India's Second Wave Has Raised Global Concerns | India News
NEW DELHI: In mid-March 2021, the world wanted to believe that the worst of Covid-19 was already behind us. Also in India, the focus had largely shifted from containment to vaccines.
Immunization campaigns were recovering in almost all countries. And the world was looking towards India's production capacity for a steady supply, especially for the poorer countries.
India had distributed millions of doses as aid to neighboring and friendly countries, sent in commercial contracts or to the UN's Covax program.
By mid-March, India had exported more than double the number of doses it had administered at home. The Modi government's Vaccine Maitri initiative appeared to be on the right track.
But then the story changed.
The daily rate of infection, which was in constant decline, took a reverse turn, almost sharply.
The government was under pressure from vaccine exports. Some opposition parties began to question the policy and demanded that exports be reduced until the entire population is immunized.
Union Health Minister Harsh Vardhan made a statement in Parliament that vaccines are not exported at the expense of Indians. He assured that experts and a government committee were monitoring national requirements.
And just a few days later, the screws on exports were tightened.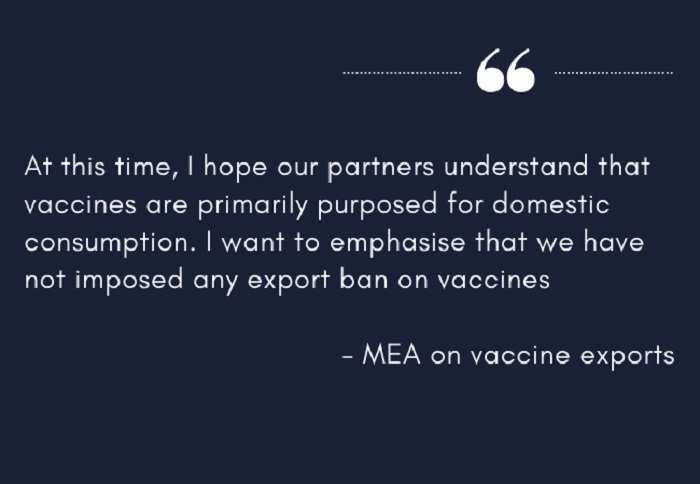 All major exports of the AstraZeneca vaccine, manufactured by the Serum Institute of Pune, were discontinued. The ripples were felt around the world, as more than 180 counties were to receive the drug through WHO's Covax vaccine exchange, and India was a major supplier.
Just last week, the European Union asked India to allow it to buy 10 million doses of the AstraZeneca vaccine from the Serum Institute to make up for supply shortages from European plants.
Britain is also pushing for the doses it had asked for from Serum.
India's global dependence on the vaccine can be measured by the fact that a total of 84 countries have received vaccines manufactured in India so far, either through subsidies, commercial purchases or through the WHO Covax program.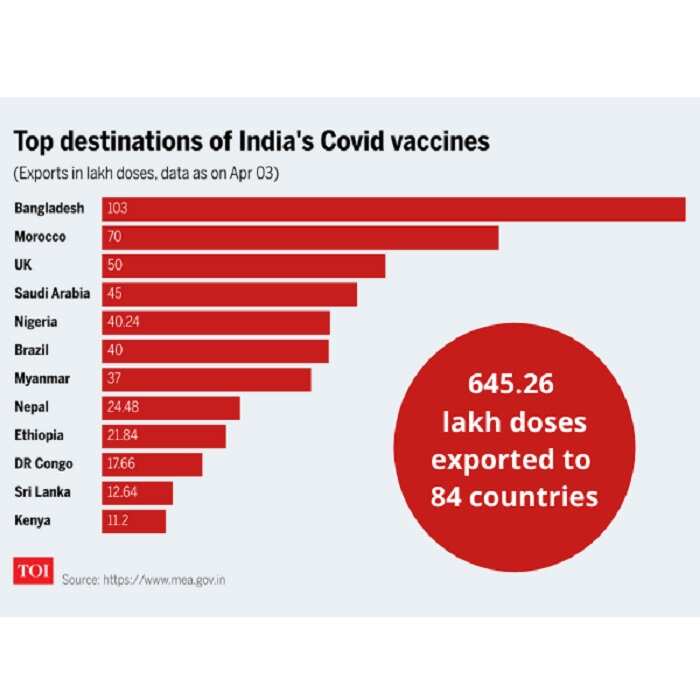 With the entire population over 45 now eligible for the vaccine, domestic demand is expected to see an exponential increase. And that puts exports in doubt in the near future.
The government has clearly stated that there is no ban on the export of vaccines. However, it may be necessary to "calibrate supply schedules from time to time" given India's current manufacturing capacity and requirements for its vaccination schedule.