Acts of terror at J&K, youth joining teams are down | India News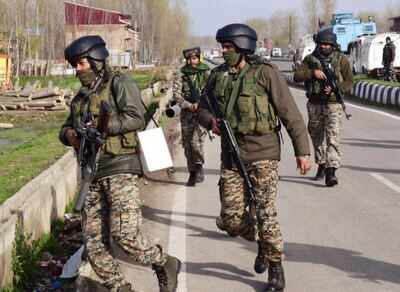 Terrorist violence in Jammu and Kashmir has fallen 25% in 2021 compared to the corresponding period last year, according to reports.
NEW DELHI: Terrorist violence in Jammu and Kashmir saw a 25% drop in 2021 compared to the corresponding period last year, even as 20 Kashmiri youth have joined terrorist ranks so far this year against 167 in 2020.
According to sources from the central security establishment, J&K has recorded 43 incidents of terrorist violence so far this year, compared to 58 in the corresponding period of 2020. One civilian was killed against six in the corresponding period last year.
The ceasefire announced on February 25, and which is in place until now, has seen a drop in infiltration even as the snow has started to melt making the high passes more accessible. Pakistan has regularly used covering fire to facilitate infiltration. At least nine local youths reported as 'missing' and believed to have joined terrorist groups have returned home this year.
Of the 20 J&K youth recruited by terrorist groups so far in 2021, at least eight have died in encounters or were arrested. Every terrorist caught in the encounter was called, through their family members, to surrender. In fact, the security forces motivated 15 terrorists to surrender at various meeting places in the last year.
Efforts are underway to get other terrorist recruits back into the mainstream by having their families make similar appeals. While ensuring that the identities of these "returnees" are not revealed, the J&K police are known to work tactfully on their de-radicalization by offering them counseling sessions, as well as encouraging them to share their complaints, needs and interests so that they can be resolved. offering them skills development opportunities, jobs, and even business start-up loans.
"The number of Kashmiris joining terrorism has decreased compared to 2018," said DGP Dilbag Singh of Jammu & Kashmir.
FacebookTwitterLinkedinE-mail