Oppn today supports SKM's call for Bharat bandh | India News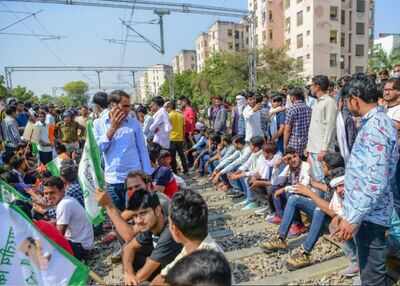 Rail traffic is likely to be disrupted due to the Bharat Bandh call given by some farmers' bodies
Opposition parties, including Congress, SP, AAP, TDP, YSRCP and left-wing groups, expressed their support for Friday's 12-hour 'Bharat Bandh' call given by Samyukt Kisan Morcha (SKM), the body that groups together the farmers' unions that agitate for the repeal of three central agricultural laws and demanding a legal guarantee on the minimum support price (MSP).
Some state governments, unions, student organizations and bar associations will also join the strike, coinciding with the end of four months of agricultural protests on the Delhi borders. They will organize the blockade of roads and railroads from 6 am to 6 pm throughout the country. However, essential services will not be interrupted.
In Andhra Pradesh, both the ruling YSR Congress Party and the opposition TDP have supported Bandh. Both parties have also opposed the Center's decision to privatize the Visakhapatnam steel plant.
"Various farmers' organizations, trade unions, student organizations, bar associations, political parties and representatives of state governments have supported SKM's so-called bandh," said Darshan Pal de Morcha. In a statement, SKM said that all shops, shopping malls, markets and institutions will remain closed under the full 'Bharat Bandh'.
"All major and minor roads and trains will be blocked. All services will remain suspended except ambulance and other essential services, "he said, adding that all alternative routes along the protest sites in Delhi will also be blocked from 6 am to 6 pm during Bandh. It is likely to cause a traffic disruption in certain parts of the capital.
In addition to its key demands on agricultural laws and MSP, SKM has also been demanding the cancellation of all police cases against farmers and the reduction of fuel prices.
FacebookTwitterLinkedinE-mail