Covid Vaccination: How to Schedule an Appointment Through the Aarogya Setu App | India News
NEW DELHI: The second phase of the Covid-19 vaccination campaign started in India on Monday and more than 29 lakh of eligible beneficiaries were registered on Day 1.
The second phase aims to cover around 10 million people, which will include people over 60 and over 45 with specific comorbid conditions.
Those who are eligible can register on the Co-Win 2.0 portal –
www.cowin.gov.in
– which went live at 9am on Monday.
Alternatively, people can also book an appointment through the Aarogya Setu app.
This is how you can register for vaccination through Aarogya Setu:
Step 1
: Make sure your Aarogya Setu app is up to date and correctly displays your Covid status.
Step 2
: On the app's home page, tap the icon called "CoWIN"
Step 3
: In CoWIN, you will see four options: Vaccine Information, Vaccination, Vaccination Certificate, Vaccination Panel. Touch "Vaccination" and then select the option "Register now"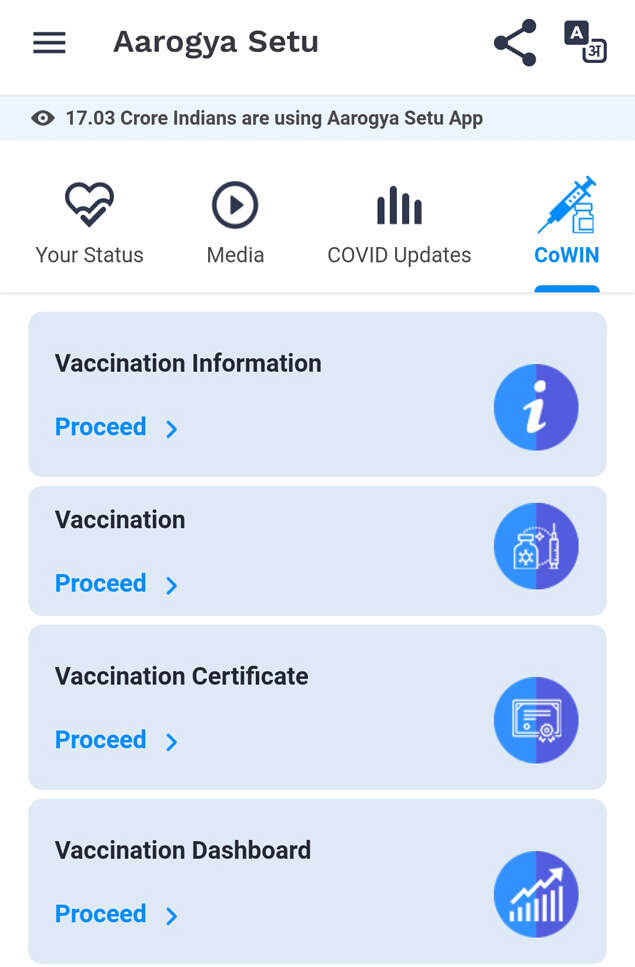 Step 4: Enter your mobile phone number and verify it with the OTP.
Step 5: Once your number is verified, you will need to upload proof of photo identification (this can be any government identification such as voter identification card, Aadhaar, etc.). Fill in other details like name, age, gender, year of birth. You can register a maximum of 4 beneficiaries through the application.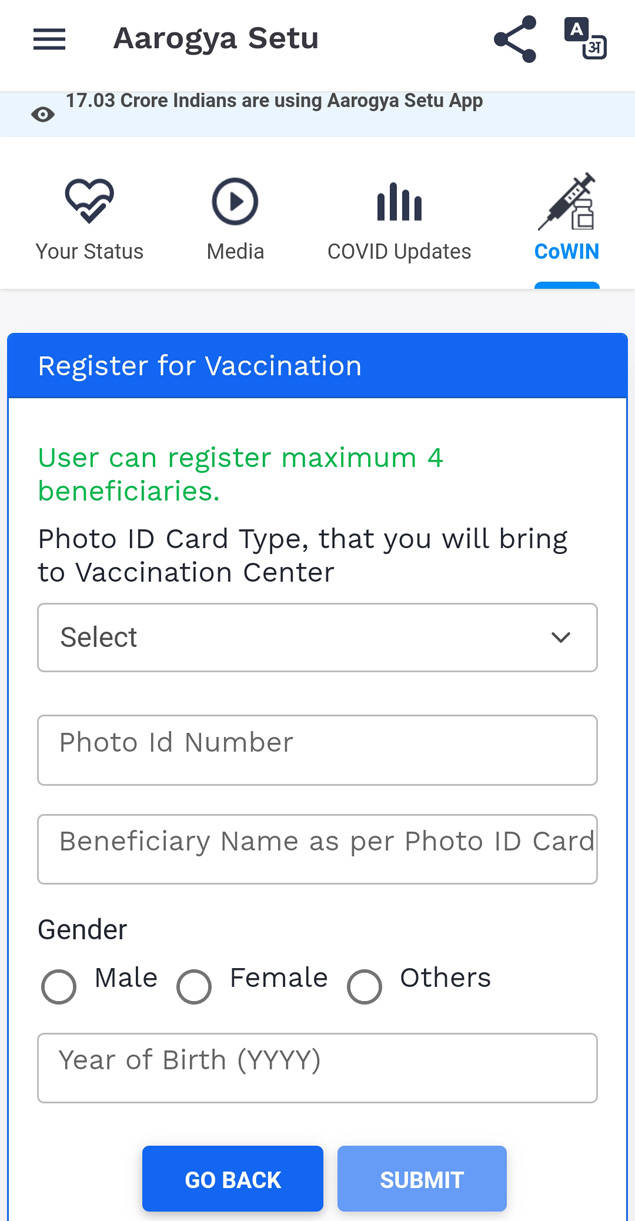 Step 6: On the next page, you will need to submit proof of eligibility. Those over 60 are eligible. Those within the age range of 45 to 59 will need to upload a medical certificate as proof of comorbidity. The government listed 20 comorbidities that are covered by vaccination.
Step 7: You can search for vaccination centers by state, district, block, and PIN code. The date and availability will be displayed. Tap the "book" option.
Step 8: Once you have successfully registered, you will receive an SMS with the appointment details.