Modi in Coimbatore: PM dedicates Rs 8,000crore NLC thermal plants to the nation, launches some projects | India News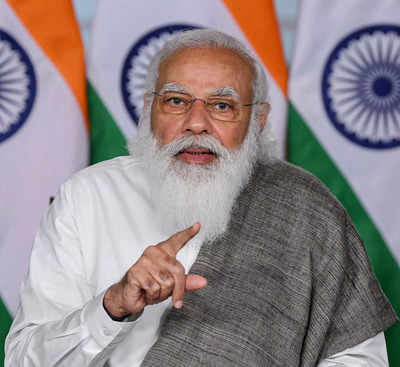 Prime Minister Narendra Modi
COIMBATORE: Prime Minister Narendra Modi on Thursday dedicated the NLC nation's two 500 MW thermal power plants, built at a cost of Rs 8,000 crore, and a 709 MW solar power plant.
At a performance at the Codissia fair complex in Coimbatore, the prime minister also laid the foundation stone for the modernization of the Lower Bhavani project.
It inaugurated a large number of infrastructure and housing projects for the western and southern regions. They included integrated command control centers in nine smart cities and a 5MW solar power plant in Tuticorin.
A railway bridge and the extension of the Korampallam surplus center for VO Chidambaranar Port Trust in Tuticorin were inaugurated.
The prime minister inaugurated completed housing projects including 1,280 homes in Veerapandi in Theni district, 1,248 homes in Thirukumaran Nagar in Tirupur, 1,088 homes in Rajakkur in Madurai and 528 homes in Irangalur in Trichy.
FacebookTwitterLinkedinE-mail