Aero India 2021: crowd cheers for Surya Kiran and Sarang's show at rehearsal | India News
BENGALURU: With only one day left until Aero India 2021, Surya Kiran and Sarang's integrated acrobatic show during rehearsal became the highlight of the event on Tuesday.
For the first time ever, Surya Kiran, piloting the fixed-wing Hawks and Sarang, piloting the rotary-wing ALH (advanced light helicopter), are putting on an integrated show.
A few days before the start of Aero India, Surya Kiran's aerobatics team crashed in midair where Wing Commander Sahil Gandhi succumbed to injuries. However, Surya Kiran showed 'missing man formation' in memory of Gandhi.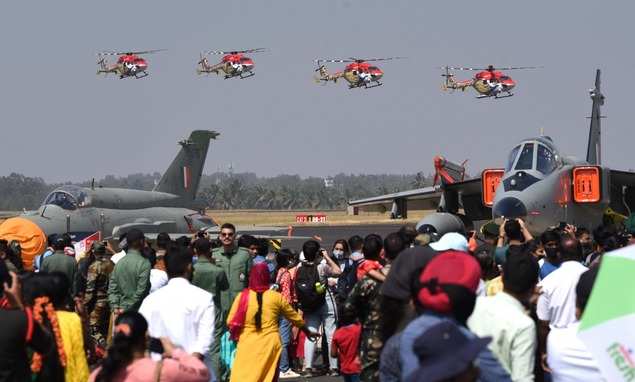 The thirteenth edition of Aero India will start from Wednesday and end on Friday. This will also be the first hybrid air show (physical and virtual). According to the officials, 601 exhibitors are expected to participate in the event, including 523 from India and 78 from 14 foreign countries. 248 virtual exhibitors have also registered for the event.
Only 3,000 visitors will be allowed at the airshow venue each day due to current Covid-19 restrictions. A negative Covid-19 RT-PCR test report (dated January 31 at 9 a.m. or later) is also required to attend the three-day event.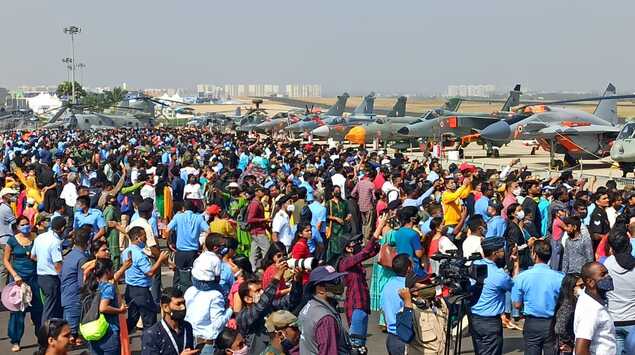 Attendees joining the event can virtually participate in seminars, interact with exhibitors and representatives, hold B2B meetings, and can also view product details and supporting videos. According to the organizers, at least 41 Indian planes are participating in the maiden flight. The LCA Tejas and Rafale will be the highlights in the fixed-wing aircraft category in addition to the Su-30. It will also fly a large number of helicopters, including LUH (light utility helicopter).