Prime Minister Narendra Modi's Address on 'Parakaram Diwas': Top Quotes | India News
NEW DELHI: Prime Minister Narendra Modi arrived in Kolkata on Saturday afternoon to participate in celebrations for the 125th birthday of Netaji Subhas Chandra Bose. To honor and remember Netaji's selfless service to the nation, the government had declared Netaji's birthday on January 23 as 'Parakram Diwas'.
In Kolkata, PM Modi participated in a program at the Victoria Memorial, visited Netaji Bhavan, the Bose residence, and also met with artists and delegates who attended an international seminar on Bose at the National Library.
Prime Minister Modi's short-hour visit to Calcutta on the anniversary of Netaji's birth is important ahead of the West Bengal assembly elections scheduled for April-May this year.
In West Bengal, BJP is in direct competition with the ruling Trinamool Congress (TMC), which has also sought to reclaim the legacy of Bose, India's leading freedom fighter.
Here are the main quotes from PM Modi's address:
* Whenever I heard Netaji's name, regardless of the situation, I was inspired.
* Today, I bow to Netaji. I bow to the man who stood up to the greatest imperial force in the world and declared that he will not ask for freedom, but will fight for it.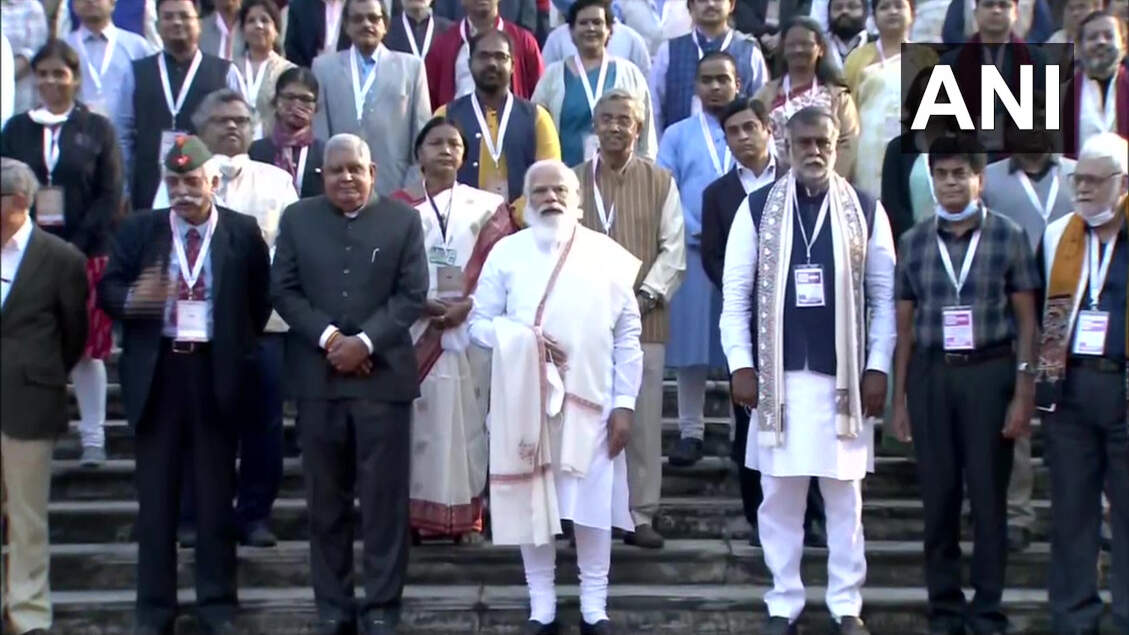 PM Modi interacts with artists and delegates at the Kolkata National Library. (Credit: ANI)
* On this day, that brave son was born on the lap of Mother Bharati, who gave a new direction to the dream of independent India.
* I previously visited the National Library and there I experienced that every time Netaji's name is spoken, everyone can feel his greatness.
* The country has decided that now every year we will celebrate the anniversary of Netaji's birth, that is, on January 23, as 'Parakram Divas'.
* Our Netaji is also a reflection of the power and inspiration of India.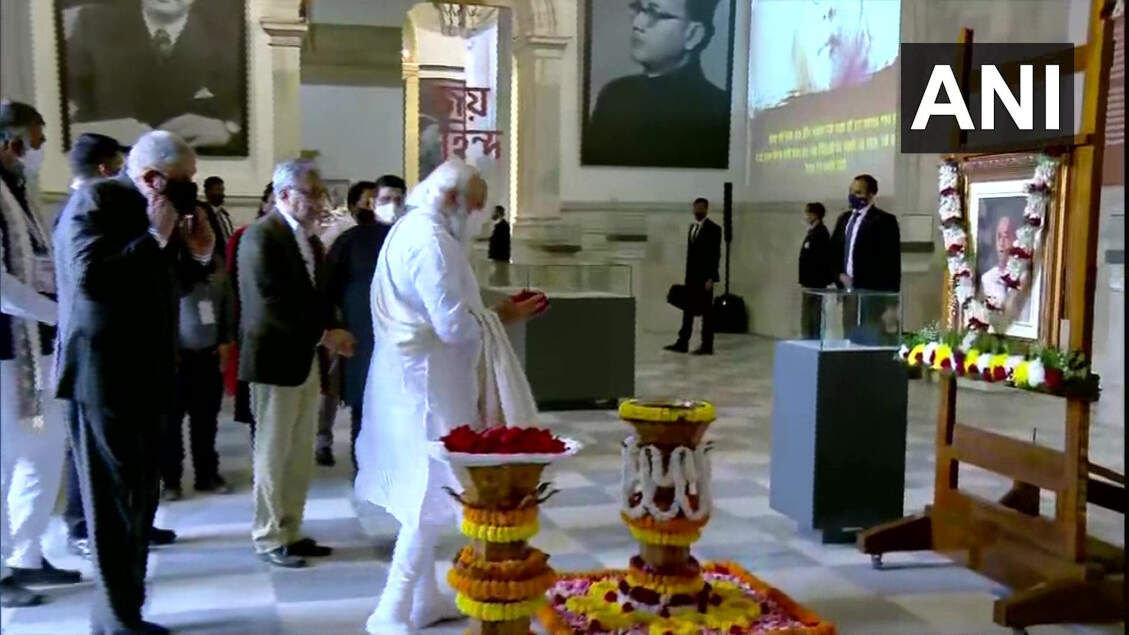 The BJP government has announced the celebration of Netaji's birth anniversary as Parakram Diwas. (Credit: ANI)
* Bengal has blessed India with great minds and leaders. I bow down to this land.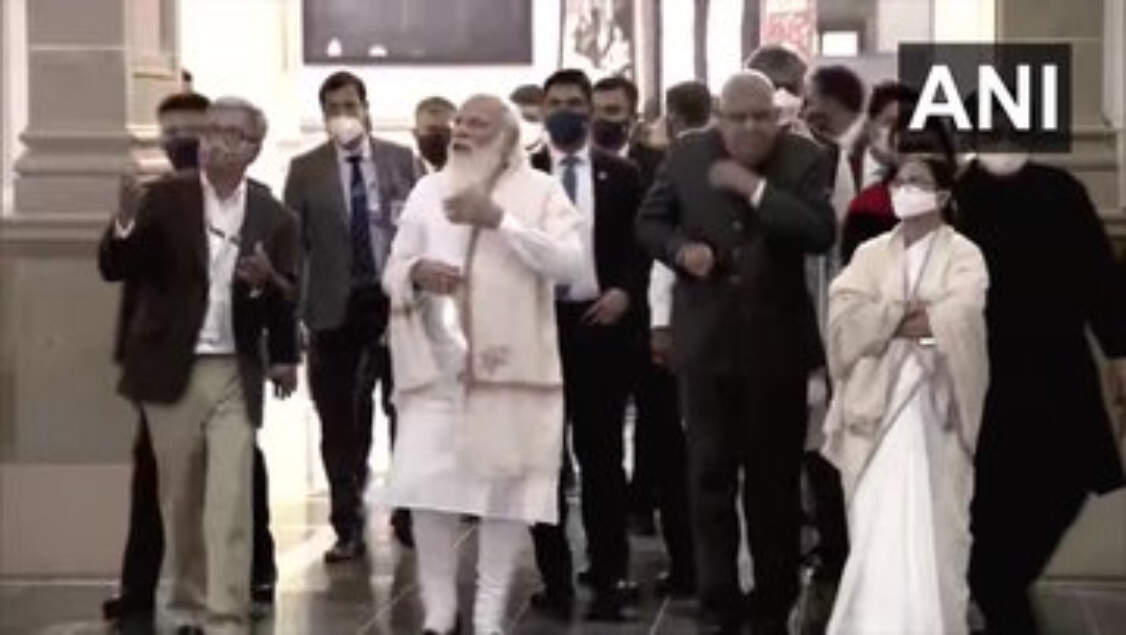 PM Modi and Bengala CM Mamata Banerjee at Victoria Memorial. (Credit: ANI)
(With inputs from agencies)